Challenge
Don't be afraid
of the dark digital.
The business landscape shifts at an unprecedented pace. Customers and clients have higher expectations than ever before.
You are asked to deliver as a manager in such a volatile, unpredictable environment.
You are also painfully aware that failing to do so could have enormous personal cost, such as the potential for career stagnation, loss of relevancy, and obsolescence of competencies.

Hoping that the digital wave will pass without impacting on you is not a strategy. Business as usual is no longer an option.
Truth is — you need change. And you need it now.
Luckily enough, there might be a Club just for you.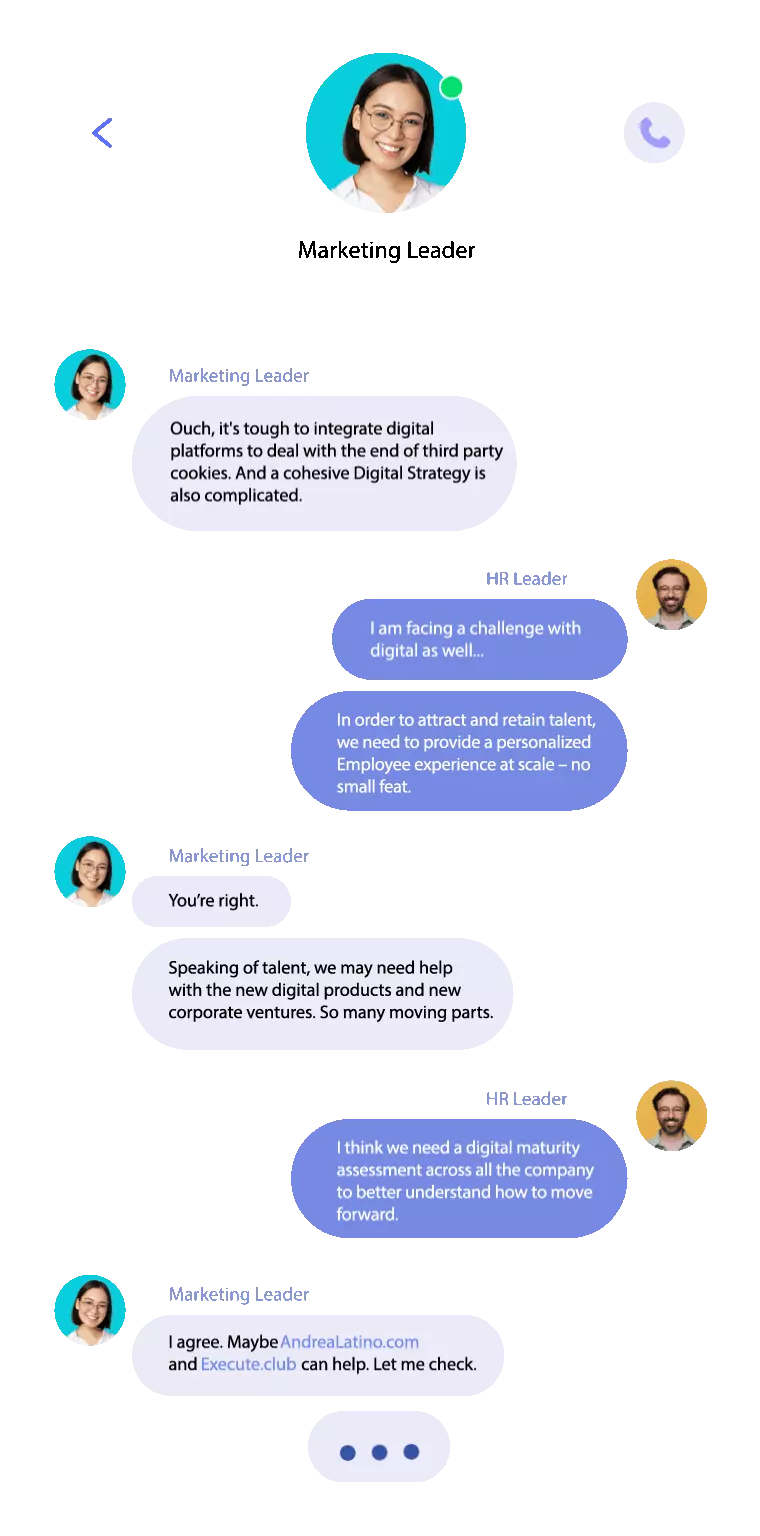 Club
Your growth journey
starts here.
Are you ready to become an irreplaceable digital executive? Execute.club is the first digital services ecosystem dedicated to supporting managers like you in driving digital and innovation transformations within your organization.
DIVA
Step 1: know thyself.
And your team.
Discover your level of digital maturity and that of your team members using my leading proprietary assessment.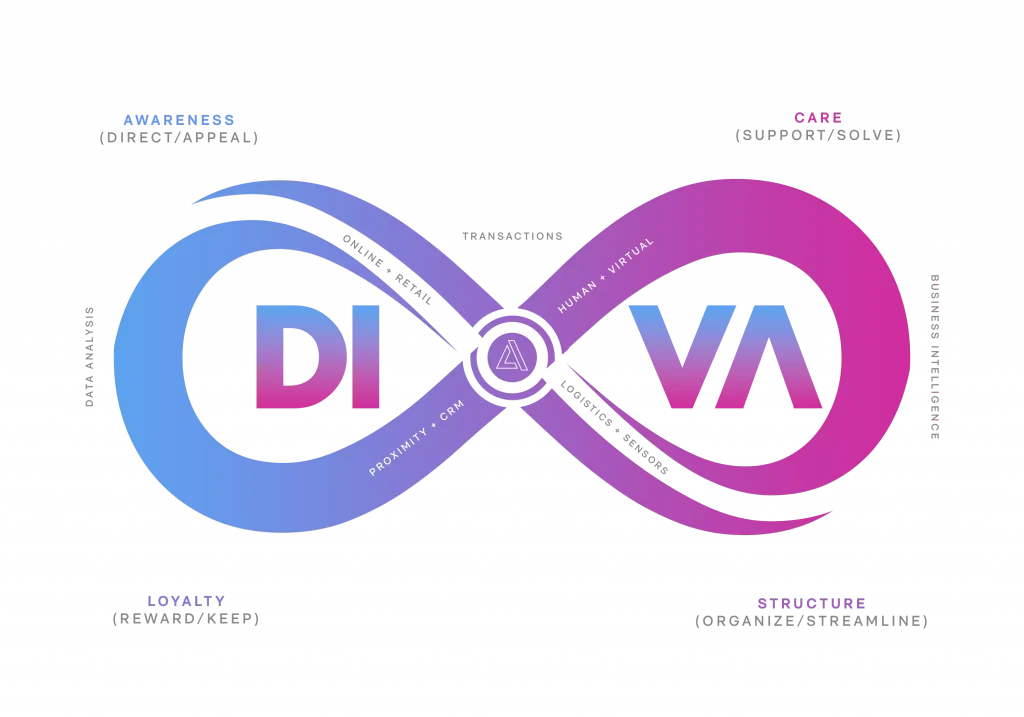 World-leading assessment
DIVA is 100% independent, not developed to sell a service by a consulting company or a solution by a tech vendor.
Fast & easy
The assessment is designed to be easy to use and understand, with an explanation of the taxonomy of each of the questions.
Tailored suggestions
DIVA doesn't just give you a score; it provides actionable insights to help you move forward.
Track your progress
See how your digital maturity level changes as you implement effective measures.
Join the Waitlist
Training
Executive Learning. Crafted by a manager, for managers.
Fast-track your success with executive learning that combines managerial and innovative approaches to guide you from zero to digital mastery. And if you are already experienced, you can level up even beyond.
Corporate Venture & Business Design Management
FROM ZERO TO HERO
Digital Growth Marketing Management
MARKETING & DIGITAL STRATEGY
Digital HR Management
MASTER THE EMPLOYEE EXPERIENCE
By a manager, for managers
Executive learning that understands the unique challenges of managing a team — not simply executing.
Short, actionable lessons
No more endless lectures — get the information you need in bite-sized lessons that fit your busy schedule.
Strategic & tactical knowledge
Acquire a toolkit of techniques to excel in both deliverables and stakeholder management.
Not your boring corporate LMS
All videos are recorded in filmic standards, designed to entertain you while you learn.
Join the Waitlist
Instant Expertise
Welcome, Bullet Knowledge™.
Goodbye, FOMO.
Explore an ever-expanding database of reports, offering convenient bullet-point summaries you can consult anytime, from anywhere.
Multiple reliable sources
Enjoy full access to openly available reports from reputable sources you trust.
Industry and function verticals
Reports and summaries are classified by industry and function. So, you can cherry-pick based on your needs.
Constantly updated
Fresh reports and their recaps are available every week, so you will always be updated.
Slides-ready
You can download the summaries in a slide-friendly format to embed the insights directly in your presentation deck — no sweat involved.
Join the Waitlist
community
A community
unlike any other.
Be part of an exclusive community of leaders, executives, and managers committed to driving growth and innovation in the digital age.
Join the dozens of managers from MULTIPLE industries already on the waitlist for Execute.Club
Always available
Access the community whenever and wherever you want.
Exclusive content
Explore additional content available weekly only for Execute.club members.
Networking opportunities
Forge bonds with others, improve your reputation, and unlock new career opportunities.
Monthly meetings
Attend reserved monthly online meetings with thought leaders (and Club's friends).
Join the Waitlist
Waitlist
We will be ready in a moment.
Hold tight!
Execute.club is currently under active development and will be available soon. Sign up for our waitlist to be the first to know when the services go live. Trust me — you won't want to miss out.
FAQ
Your questions, my answers.
Do you still have questions? You should be able to find everything you're looking for right here.