Articles & Guides
Digital PR: public relations in the digital age
In a nutshell
Strategy, rules, guidelines and practical tools (with a downloadable canvas) of the contemporary digital PR. Find out skills and tasks of a specialist, examples of digital PR campaigns, and how to deal with online media relations today.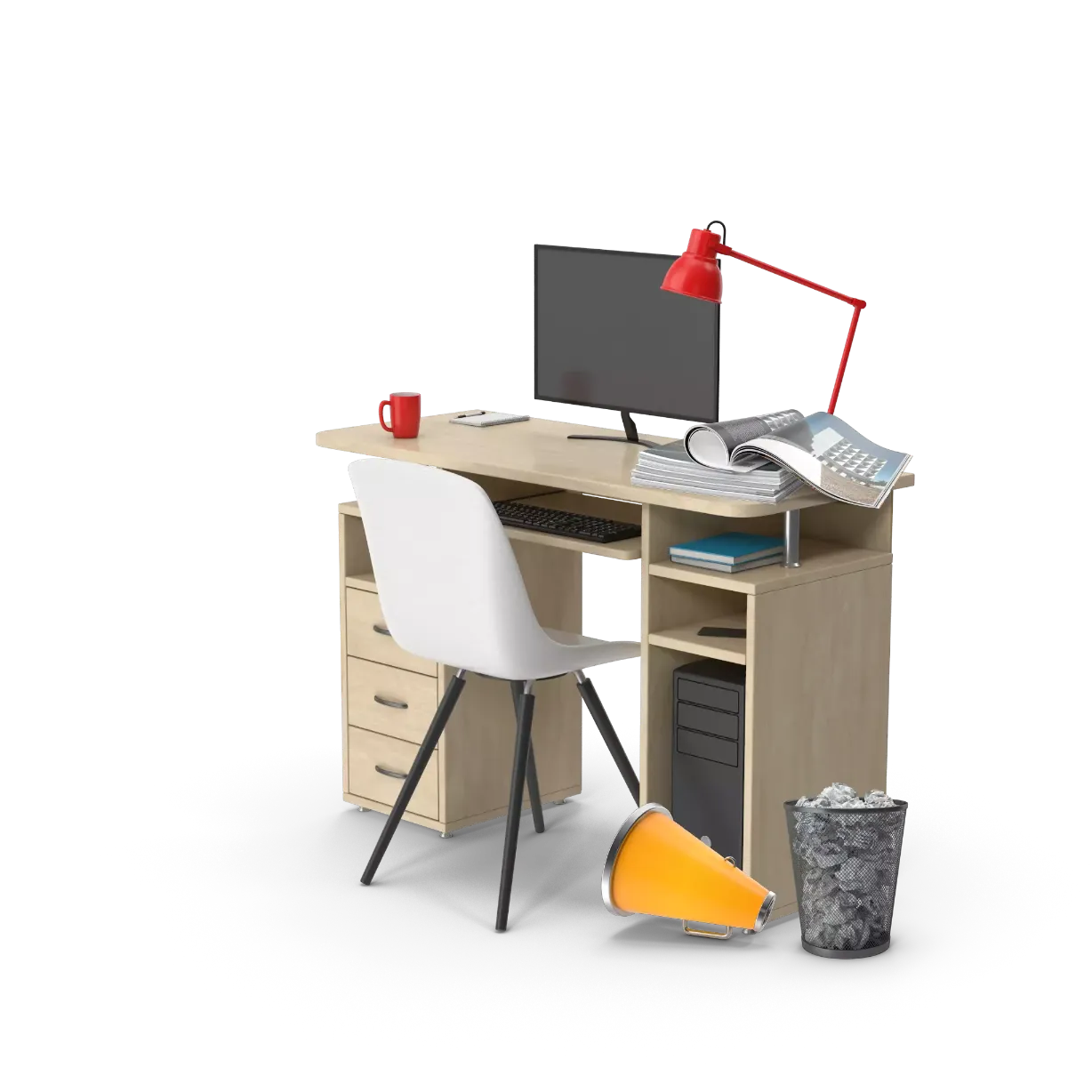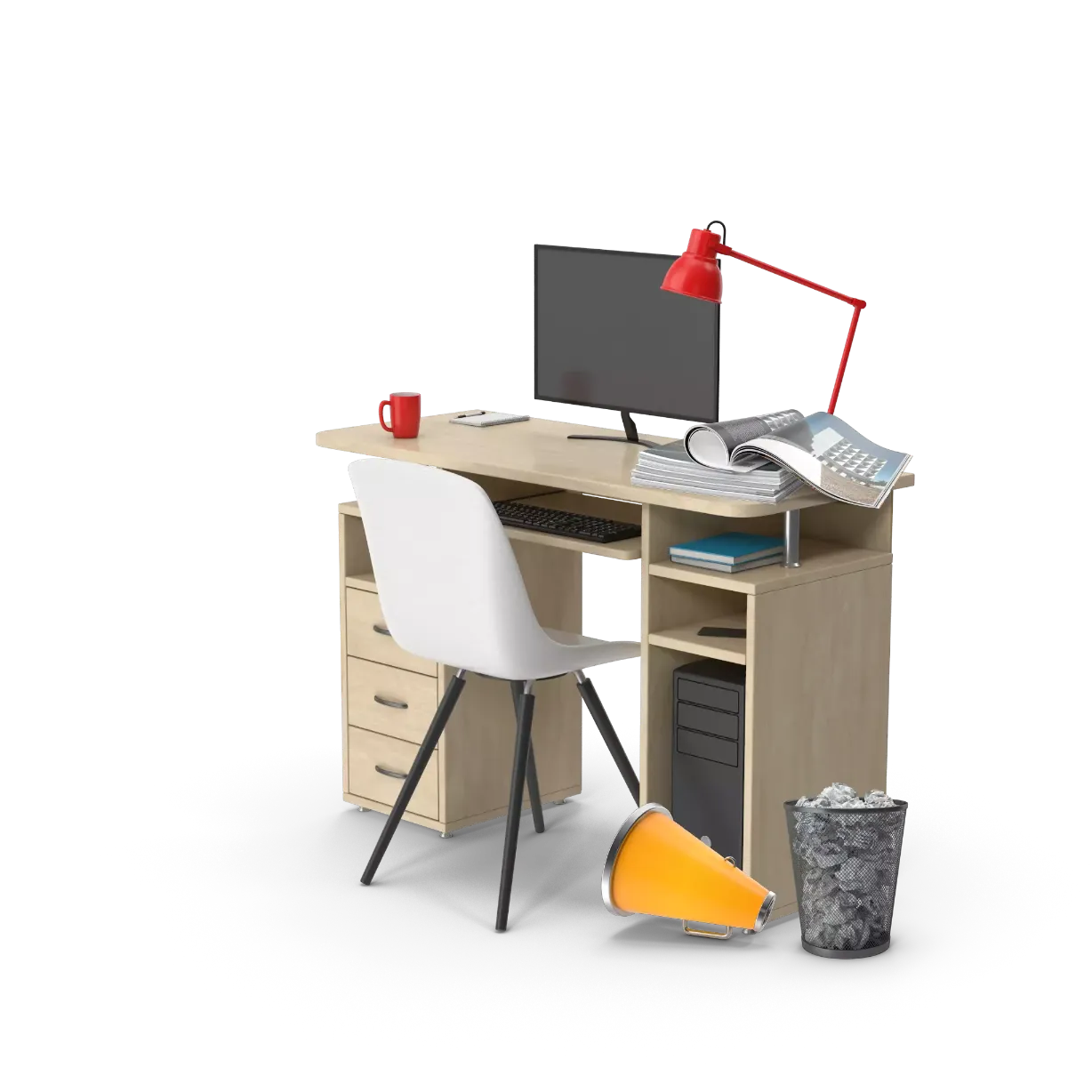 Don't have time to read it all?
Here's a brief summary of the key points in this guide.
LEARN TO RIDE
Ready to surf the digital wave and become a leader in your industry? Join Execute.Club, where executives and managers like you can access resources, connect with peers, and get the no-nonsense help you need to succeed in the digital era.
Enter the Club
An overview
A company's public image and reputation depend on the work of Public Relations, a crucial and distinct department that shares some characteristics with other internal disciplines. Public Relations is a field that comes before the technological transformation but, because of this, it has had to welcome the advent of digital itself to enter the new media horizon. The conversion to digital PR is now inevitable and functional to address a new type of audience: a digital audience, composed of all those individuals who manage to be influential within the network by conditioning the users' choices.
What is digital PR?
We could define digital PR as a set of activities, theories, and techniques that, combined, aim to develop relationships in communication, advertising, and marketing to gain positive media coverage. Entities, businesses, brands, and individuals resort to digital PR to improve their online reputation and, consequently, their value. In fact, one of the responsibilities of the role is to take care of corporate identity, as well as the image by which the company is recognized in a certain market.
Certain "aesthetic" arrangements are aimed at creating engagement around a promotional initiative or product relaunch, increasing sales, or strengthening the brand against competitors. Digital PR, in short, must teach an informed audience to recognize the brand, the products or services it offers, and the added value it can produce. As a result, the PR Specialist essentially represents a mediator between the stakeholder and the digital audience.
Introducing the Digital PR Specialist
Digital PR: skills and tasks of a specialist
Digital public relations specialists thus help an organization communicate with its target audience so that a positive relationship develops between the two. Therefore, the skills required are quite high and varied: a digital public relations specialist must know the target sector of the company he or she works for, possess creative and marketing skills, and be able to identify targets, needs and desires.
In addition, a digital PR Specialist needs to be able to create a communication strategy that can dialogue with related departments that deal with web marketing and web strategies. To do this, he or she can use special software that, for example, monitors online conversations regarding the company in question and then acts in response to the perceptions found in the communities. But that's not all: we could begin to make an initial list of the tasks performed by this, shall we say, multidisciplinary figure. A digital public relations specialist, then:
• Seeks out industry influencers and builds a relationship with them to leverage their resonance and get them to give visibility to the brand he or she works for.
• Moderates, motivates and responds to social media users to nurture direct relationships between business and consumers, and manages any periods of crisis on the same platforms.
• Supports the SEO Specialist during link building campaigns (and knows, as a consequence, how to design and analyze the results of their initiatives in terms of ranking on the various search engines).
• Knows well, of course, the Internet and its dynamics.
• Possesses excellent communication and interpersonal skills.
• Knows how to produce online content with good writing skills.
• Uses the main tools for monitoring web reputation.
• Participates in industry events (online and offline) because they allow for the forging of relationships with important personalities and thus expand his or her network of contacts.
In short, the PR Specialist is an essential figure in both large and small entities, in order to keep the consideration towards the brand high thanks to the content published and shared online. But they must have a noteworthy personality, so that they can count on productive collaboration from editorial departments, journalists, bloggers, web masters, influencers and ordinary users for the projects they follow and for future ones.
How do you become a digital PR Specialist?
We have seen that a specialist in the field gathers an enviable multiplicity of skills in their background. The paradox is that there is no real course of study to join the register of this profession. Most digital public relations employees today arrive as traditional PR experts or from press offices. Therefore, it is mainly a matter of learning quickly to become familiar with the new subjects introduced by technology, such as web communities, influencers, and monitoring tools for the success of online campaigns.
However, there are specific master's degrees usually related to communication and marketing faculties that can convey the necessary practical and theoretical background knowledge to future digital PR experts. You can also find, however, numerous training courses both online and offline. Some "schools" then offer the free opportunity to attend an orientation webinar in advance or make an appointment with a digital careers consultant for one-on-one coaching. In any case, after completing such a course or a junior-level experience within a company, the trainee should know how to:
• Manage the institution's social pages and schedule corresponding advertising activities on them.
• Easily handle the most important monitoring tools of Facebook, Twitter, Instagram, LinkedIn and so on.
• Recognize and contact the most followed influencers in the company's field of interest and find an effective method to engage them.
• Apply strategies to optimize search engine positioning (SEO).
• Initiate a sentiment analysis.
• Employ communication tactics for the resolution of online crisis moments that can damage the company's reputation.
• Most importantly, create digital PR strategies and campaigns by choosing the most suitable channels.
Campaigns
Examples of digital PR campaigns
The digital public relations department now plays a key role in increasing brand recognition and thus attracting new customers and partners. And one vehicle that has proven to be quite useful for such a purpose are online public relations campaigns, which if properly designed boast no small degree of attractiveness. Let's look at a few examples.
The most hated brands in every country
Visual campaigns are especially popular in the travel sector but they can be successfully used for a wide range of topics. Why? 'Cause design is the key. It must be simple and to the point — and data must be easy to read! For example, Rave Reviews' team takes the best parts of the traditional product review (blind testing, data analysis, objective comparison of features) and smashes them together with stylish design, attractive photography, and a conversational style. The result is as much entertaining as informative.
RAVE Reviews used the research tool SentiStrength to assess over a million brand-related tweets for positive or negative content. Then they calculated the hate rate (% of negative tweets) and ranked the brands by location and category to find the most hated brands in every country. For the delight of cab drivers, it turned out Uber is the most hated brand in both the U.S. and the UK. Using Google Keyword Planner, RAVE curated a list of 100 of the biggest global brands according to search volume. This is the result.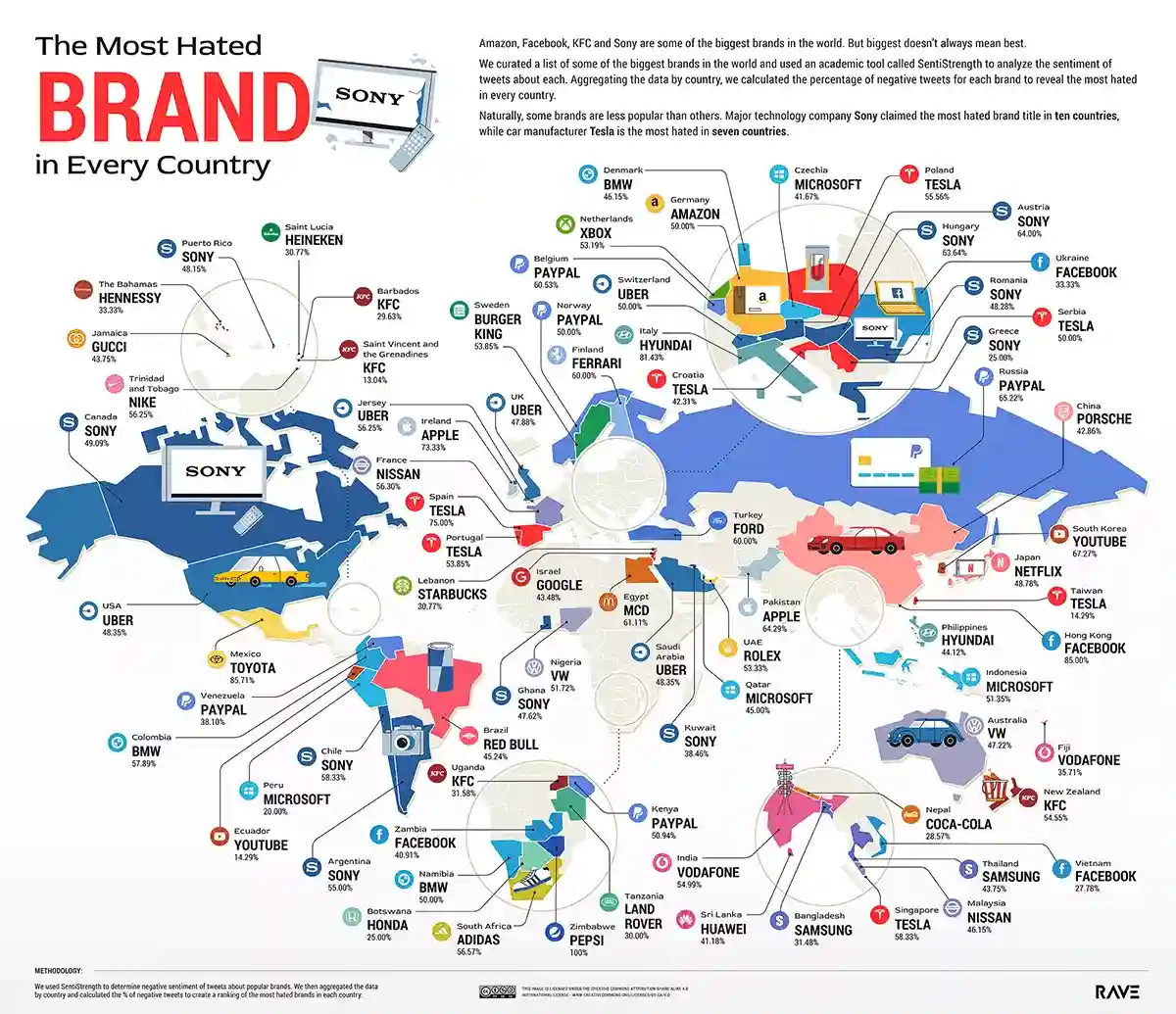 Unaffordable homeownership: Moneygeek analysis
Geographic studies are a well-tested format for creating campaigns that get both national and local coverage. And they align perfectly if the company commissioning the campaign has a business tied to places and geography, obviously. For example, personal finance site MoneyGeek broke down which counties in America are most unaffordable for locals.
Indeed, the increasing cost of real estate has made it difficult to afford homes in local communities. The "26 Places in the U.S. Where Homeownership Has Become Unaffordable" campaign has a very long name and took a very long time. MoneyGeek narrowed down counties with populations larger than 250,000 that had population growth above the national average.
The analysis examined three factors inside these counties: home price appreciation since 2019, the ratio of homeownership costs to rent, and homeownership costs as a percentage of median income. Turned out top 5 counties where housing is no longer affordable are: Ada County, Idaho; Collier County, Florida; Travis County, Texas; Williamson County, Texas; Washoe County, Nevada.
What is Zoom Anxiety?
Surveying population samples to gather information is a powerful link-building tool. The important thing, though, is to shine a light on a specific topic or issue. Buffalo 7's survey, for example, taps into the emotional cross-section of anxiety levels and the use of Zoom.
Zoom Anxiety is a physical feeling of distress caused by video calls first spotted in 2020. The reason is many people feel unnatural and awkward when having to speak on camera. And, for some, the pressure of having to perform so frequently on work video calls has lead to the rise of a physical feeling of panic.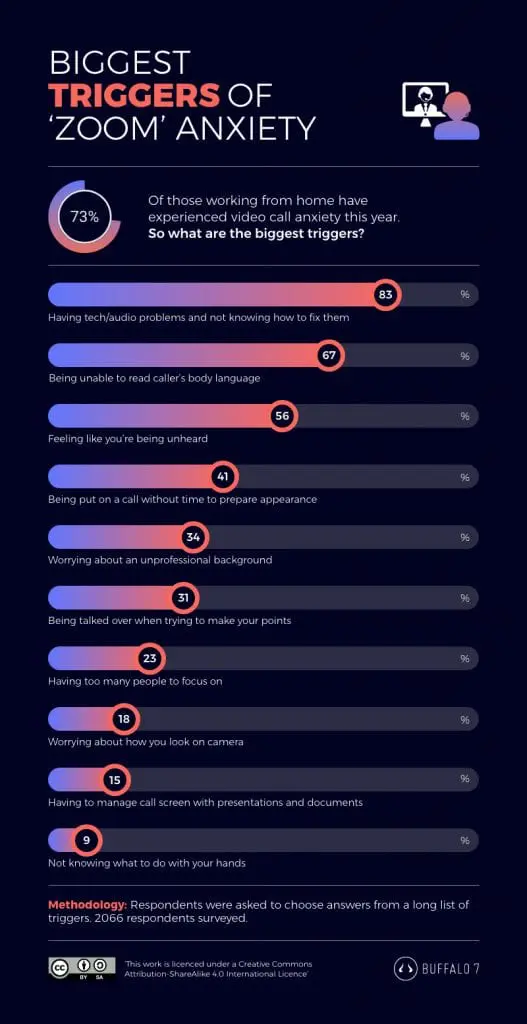 same goals, different features
What's the difference between digital PR and traditional PR?
Basically, the goals of traditional and digital public relations are the same: to increase awareness towards the brand and to engage the widest possible segment of the identified target audience by sharing a positive image of the company. But the bursting evolution of digital technology and the proliferation of users on social networks has created the need to update every industry sector, including public relations.
Thus, if traditional PR mostly addresses print, radio, television, events and conferences (all strictly offline), digital PR navigates an equally (if not much more) diverse universe of search engines, blogs, news feeds and social media. A space in which actors get confused and untangling becomes very complicated. In any case, the main differences that come about inevitably concern the figure of the specialist, who will have to deal with an ever-changing context. New trends and new creative opportunities to increase brand value can emerge every day.
But then, what specifically distinguishes two types of public relations belonging to different communication periods? Let us try to distinguish some aspects.
1) First, digital PR should be considered part of a broader web marketing strategy, while traditional PR – of course – should not.
2) Digital PR is designed to support SEO optimization, lead generation and inbound marketing. These are, clearly, areas in which traditional PR has no say.
3) Standard public relations, then, lacks the ability to intervene in sales funnels or quality backlink acquisition, unlike their digital counterpart. The latter can also increase the value of pay-per-click campaigns and leverage the stimuli offered by social media to churn out content in a timely manner.
4) The message delivered with digital can afford to be far more subtle than the traditional one. In fact, the relationship with bloggers and influencers involves a high level of care in creating qualitative content related to a specific topic.
5) Last, but not least, is the discussion regarding engagement and shareability. Classic PR tends to make interactions with audiences one-way: a press release, for example, is a kind of message that offers no opportunity for interaction. And, moreover, the very possibility of sharing the released communications will be limited. In contrast, digital public relations is by nature inclined to provide emphasis on feedback and engagement. Just think of blogs on websites or posts on social networks: giving your audience a voice will increase levels of participation and chances of retention. The same "like" or "share" features contribute positively in this regard.
It should be noted that the preceding distinction does not aspire to mark a qualitative difference, but merely reports the terms of comparison between two evolutions of the same department that often, even today, coexist and can be complementary.
Digital PR and traditional PR: a tip for the newbies
By now it must be evident the relevance gained by the digital PR expert in contemporary companies: digitalization involves modes of relationships that outclass the previously adopted types. So, we could define digital PR once and for all as all the activities carried out by the specialist in the network, using every available IT medium to promote products, services, projects, and events with the aim of achieving a "digital relationship" with every stakeholder of the economic subject he or she works for.
One tip that could be valuable to anyone wishing to work in public relations is to listen. Which, in the language of the internet, means monitoring the web to discover the right conversations in which to insert yourself, to reach useful contacts and create web traffic. On the other hand, as far as the offline expert is concerned, listening really means inserting oneself into physical communities with information gathered and provided, building sincere, interpersonal relationships.
Do you have a Public Affairs & Comms challenge to tackle? Let's face it. Together.
C-levels from these companies (AND MORE) relied on my expertise to overcome thEIR CHALLENGES IN THIS AREA. And you can, too.
Can I help you?
Digital PR tools
A list of useful tools for a good digital PR strategy
Digital public relations must rely on the support of IT tools and software that can facilitate their activities and evaluate their results. This is a great advantage offered by developments in technology, but also made necessary by the amplification of the fields of interest of specialists in the area. There are tools that can analyze the written conversations that occur on blogs and social media to return data that are very useful in understanding users' opinions and the perceptions they share about brands, products and campaigns.
A good digital PR strategy makes simultaneous use of marketing automation services, website analytics (e.g., Google Analytics), SEO solutions and social networks. By applying the right tools, it is possible to track every detail of a digital public relations project: impressions, click-through rates, shares on social, and average time spent by users on a certain content. Let's take a look, then, at some of the best tools for digital PR.
• Cision ensures a cloud-based database of more than one billion contacts to manage them as lists, send tailored communications and monitor their success. It also includes social media management, monitoring, publishing, and reporting.
• HARO (Help a Reporter Out) provides direct links between public relations experts and more than 75 thousand journalists and bloggers who wish to enrich their stories. There are many major newspapers that use HARO, such as the New York Times or the Wall Street Journal. But it should be kept in mind that many have tight deadlines and require quick responses to get a quote and a placement.
• BuzzStream is a perfect software for any digital marketer focused on public relations, link building or content promotion. It allows research, submission, contact management and business reporting. And it is very easy to use, as it automatically identifies contact information, website statistics and social metrics from a list of URLs.
• BuzzSumo offers in-depth content research and direct contact with influencers, but it can also be used to monitor one's own backlinks and those of competitors. In fact, the site allows you to receive an alert whenever there is an incoming link on the relevant campaign. By keeping track of mentions to a competing brand, a company can attempt to insert itself into the topic of discussion.
• Muck Rack could be considered "the Google of journalists," as it represents a real search engine through which users can search for relevant contacts by topic, name, role, keyword or store. Not only that: with the software it is possible to create lists of multimedia content, send presentations and track the progress of campaigns.
Online Media Relations
What are media relations?
Among the activities of public relations and press offices, a very important role is played by so-called media relations. This is a system whose effectiveness depends on the relationship with newsrooms: the goal is to be known, recognized, and esteemed by the information managers in each media organization. It is a relationship of trust that arises from the interpersonal relationships that the PR expert builds and renews over time with communication actors.
No one can help it: small, medium, or large enterprises, institutions and individual professionals rightfully want to be recognizable and build a positive self-image. And this is where media relations come in, a strategic tool of corporate communication that goes through the media to reach end consumers, stakeholders and, more generally, the public.
An effective media relations service therefore requires years of experience and established knowledge in the field. Otherwise, it will be difficult for public relations to share their clients' topics of interest so that they are listened to, seriously evaluated, and turned into articles of public resonance. In short, the success of a press office is based on building an ongoing relationship between the company it works for and its stakeholders. But the latter, since the rise of the internet, have multiplied, and today we talk about online media relations.
What are online media relations?
A specialized agency, we said, consolidates relationships over the years with people, newspapers and individual editors. It manages to direct the flow of information about the brands it deals with at will in order to boost sales, influence the target market, find new customers, and strengthen brand awareness.
The internet has given birth to new forms of journalism (it could be described as a new kind of media) and revolutionized the figure of journalists. So, it was inevitable that press office activity would also change rapidly and profoundly. Today, public relations are mainly aimed at digital media players such as bloggers and influencers. On the web, anyone can produce content and become a "journalist for a day" in search of passing fame. And editors are forced to work on information streams rather than cycles, within organically transformed newsrooms.
Hence, press offices are increasingly turning to the latest players in the media universe, scouring social networks, monitoring the web, location on browsers and online reputation. In essence, in order to continue to guide public opinion and start an increasingly two-way contact, media relations have been able to exploit to the fullest the possibilities offered by the digital revolution. They have addressed new audiences, opened new channels, and adopted new communication strategies.
Online media relations and offline media relations: what is the difference?
Scott Cutlip, one of the earliest public relations pedagogues, defined media relations as relationship, communication, and information activities that turn to the media to transfer outward a message from the organization concerned. We can see how this is, even today, a lucid analysis of the activities of media relations professionals: over the years, in fact, it is not the goals that have been transformed, but the media themselves.
The advent of social and the evolution of the web has brought to light new tools and ways to communicate. Space has become virtual and time has become even shorter. If it used to be enough to cultivate relationships with journalists – the sole holders of the fate of a brand, product, or public figure – today bloggers, influencers, youtubers and streamers are crucial: actual idols and sources of daily inspiration for millions of users. As a result, public relations professionals must increasingly acquire digital skills alongside their traditional ones.
Dealing with media relations today: what do you need to know?
First and foremost, a deep knowledge of both traditional and digital media is necessary. There is no real overriding skill: understanding the rhythms and mechanisms of a newspaper, magazine or news program is as important as knowing how to navigate the major social networks.
The most important skill, after all, is still knowing how to forge profitable relationships with the masters of information (online and offline). It is a skill, as already anticipated, that is cultivated and developed with experience, but also with availability, accuracy, good manners, and timing. Being able to win the trust of an influencer (I know, it sounds almost irreverent, but that's how it works) is a crucial step for them to become a brand ambassador and engage their followers.
Then, of course, there are a number of practical skills critical to work in the media relations world. For example, writing skills are something historically required, as is packaging a good press release. But today, precisely, the new demands of digital take over, such as mastering SEO, copywriting, and inbound marketing techniques, which are increasingly sought after.
Or, again, community management (i. e., the ability to manage the virtual communities formed on online platforms) requires knowing how to track sentiment, propose discussion topics and intervene to create engagement. However, the feeling remains that shrewdness in building lasting connections is the real element that can make the difference.
Some tips for future online media relations experts
In the world of public relations, there are some recurring English words that form the "slang" of the profession (teaser, recall, mailing, sampling…) but they refer to simple and precise practices, such as sending an e-mail or establishing contact in person, with a phone call or a message on social media.
What is really significant, however, is not what activities are carried out, but how. For example: e-mail is still the easiest and most immediate way to alert the media of a news item; but it is not easy to stand out among the hundreds of messages newsrooms receive. So, public relations specialists will need to employ a series of countermeasures to help them increase their chances of being noticed.
1) Personalize your messages: an e-mail that states the name of the recipient and the name of the newspaper they are writing for will undoubtedly be more effective than a generalist message, which could be mistaken as spam.
2) Don't underestimate the subject line: along with the introductory text of the e-mail, the subject line is a great strategic factor, as it allows the recipient to immediately assess whether or not to open the release. It won't be easy, but it's worth a try.
3) Know the recipient: it would be a mistake to think that e-mail is always the most effective medium. Depending on your interlocutor's channel of preference, contact them by phone, or on social media, to get a much more direct and personal contact.
4) Respect the person: working in public relations is a thankless job, but someone has to do it. You must always keep in mind that, in most cases, your target audience will be a very busy and easily irritated person. So, make sure you always have a good reason to bother them. Acknowledge their role and try to empathize with them, anticipating their moods. In short, recognize the value of your time and that of others.
5) Be proactive: which means always being on call and willing to respond to any request. Be helpful, providing the necessary information based on each person's possibilities. Be friendly while maintaining respect for roles and a professional profile. Don't lie (be truthful!). Be able to make an event newsworthy. And start from the cautious assumption that anything said could be reported.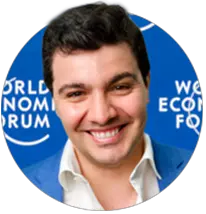 An important message for you
Hi there! I hope you found this article insightful.
Allow me to introduce myself. I'm Andrea Latino, the author of this article.
I have spent over a decade earning the trust of world-class multinationals, institutions and startups for their digital and innovation initiatives.
Are you curious about my story and how I could help you?
See how I can help you