Innovation Alphabet
3D Printing
in a nutshell
"3D printing" is a process carried out by an electronic device which, instead of resorting to the canonical ink, it molds almost any kind of material: from concrete to living tissue, most usually plastic, but recently even metal. And the operating principle is similar to that of a traditional printer. The creation of three-dimensional models can lead to the redesign of a company's production capabilities.
Application fields
• Architecture: 3D printing has made it possible to transform complex drawings into realistic, meticulously detailed models, constituting a revolution in architectural design. Moreover, "additive manufacturing" aims to soon frequently concern large-scale construction of houses, bridges, infrastructures and so on. It promises to be a low-cost and environmentally friendly solution for modern construction.
• Medicine: In healthcare, 3D printing makes it possible to "touch" anatomical models of astonishing accuracy and analyze even the usually hidden internal parts such as tissues and blood vessels. In the future, the ability to print biological material in the laboratory will allow us to forge new, fully functioning organs, as well as customized prosthetics at incredibly affordable prices.
• Engineering products: The ultimate groundbreaking frontier in 3D printing is fusing metal in prototyping and production processes. Combining the design flexibility of 3D printing with the mechanical properties of metal alloys makes it possible to create lighter, fully functional prototypes and end-use components without material waste. In general, printing metal reduces the amount of moving components. Consequently, it reduces the possibility that a minor part failure invalidates the entire core element. But 3D printing isn't just about canonical additive manufacturing. Laser cutting is a procedure that, starting from raw material, cuts it at high speed and with great accuracy until the final result is shaped.
Industries
• Architecture industry: 3D Housing 05
Massimo Locatelli of CLS Architetti designed the sustainable house, a 100-square-meter prototypical home built in just 7 days. The project represents an environmental challenge: a house that you can demolish and rebuild through recycling the same material. The dialogue between innovation and tradition made it possible to reduce waste and production costs.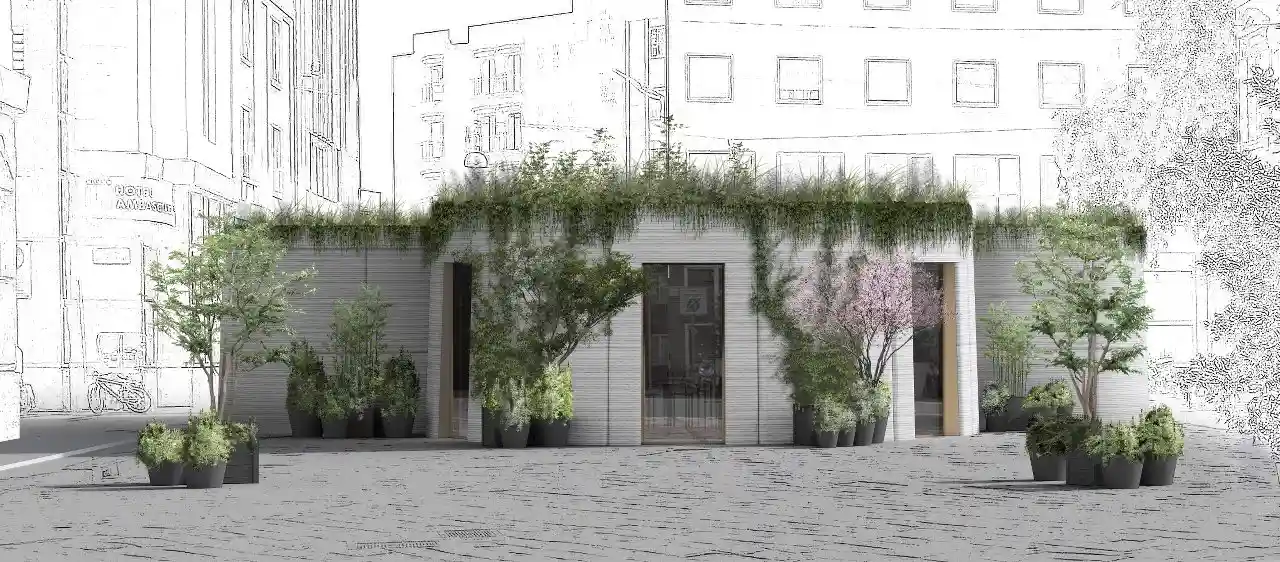 • 3D Printing in the dental industry
After taking a three-dimensional image of a patient's teeth, HP's 3D technology makes thermoforms for customized dental aligners, shipped directly to the customer's home. HP monitors progress via an app, through which the dentist can remotely check in. HP, then, recycles excess material and already processed plastic mouth molds into pellets for traditional injection molding.
• 3D Printing in the cosmetics industry
In 2018, cosmetics company Lush opened a research and development center in southern England equipped with additive manufacturing technologies. Stereolithography makes it possible to produce molds with fine details and lettering on products without any loss in quality. As a result, Lush can go from conception to printing in a matter of minutes, carving out time to be spent on increasingly sophisticated designs.
Do you have a Strategy & Innovation challenge to tackle? Let's face it. Together.
C-levels from these companies (AND MORE) relied on my expertise to overcome thEIR CHALLENGES IN THIS AREA. And you can, too.
Can I help you?
business functions
• 3D Printing in support of housing construction
ICON has developed an industrial 3D printer capable of building a house in 12 to 24 hours, depending on size, at an average cost of just $10,000 and with good thermal efficiency. This is a challenge to traditional construction methods. Speed of realization, alternative design solutions and a high level of resilience.
• 3D Printing in support of footwear production
Crocs introduced "3NTR additive manufacturing" technologies into its production development process in order to maintain its high-quality standards while reducing costs and time-to-market. Using 3D printing, the company has optimized the prototyping phase and shortened lead times from 3 to 1.5 days.
• 3D Printing in support of car production
EDAG, a German design studio, has created Light Cocoon, a 3D printed car. The car is covered with a lightweight, transparent, and waterproof elastic material, which gives it a "bionic" design. The optimized structure was made using SLM 3D printing technology.