Innovation Alphabet
Artificial Intelligence
In a nutshell
Artificial Intelligence is not strictly defined. Basically, it is a computer system able to make decisions in an independent and flexible way. A good AI application can perform everyday tasks in the same way or better than an average person (e.g., identifying other people from their photos on social media, beating the best chess players, or spotting signs of cancer from a medical report before an expert radiologist). Nothing to fear, then. Unless you are a chess champion.
AI Today
A major difference
Narrow (or weak) AI
Narrow AI refers to those technologies that are limited to performing a single task or a series of closely related tasks. Just think of weather forecasting applications, digital assistants, or software that analyze data to optimize a given business function. The range of action is limited.
General (or strong) AI
General AI, on the other hand, concerns those applications capable of emulating human intelligence, thinking strategically, abstractly, and creatively, up to and including handling complex operations. Although machines can reproduce some typically human activities (e.g., language), human-machine collaboration is still essential: Artificial Intelligence remains an extension of human capabilities, not a substitute. At least for now.
What we mean by AI today concretely
Artificial Intelligence systems can be very powerful tools for many typically-human activities. For example, they can help ideation, or generate many variations on a theme, especially something that can be later tweaked and improved by a human artist. They can recognize voices, produce texts, generate images, and see things we people wouldn't believe.
NLP
Speech recognition has been standing still for decades. Artificial intelligence is pushing it forward, as we are getting closer to a real Natural Language Processing. NLP is a computer application that uses Artificial Intelligence to analyze, learn, and manipulate the very complicated human language. To put it bluntly, it is the mechanism behind our faithful mates Siri and Alexa.
Machine Learning
Machine learning is a subcategory of Artificial Intelligence. It is a process that uses mathematical models of data to help computers develop the ability to learn automatically, make data-driven predictions, and improve their performance through experience. For example, smart algorithms are the reason why Netflix is able to learn about users' preferences in advance and offer TV and movie content in line with unconsciously expressed tastes.
Machine Vision
While computer vision can be used alone, without needing to be part of a larger machine system, a machine vision system doesn't work without a computer and specific software at its core. But it provides technology and methods used for automated imaging-based inspection and analysis in applications such as process control and robot guidance.
Generative AI
That's it. That's the actual future. Generative AI is the type of AI that uses machine learning techniques to generate new content based on existing data. Large Language Models that allow us to obtain unedited text, images, video, and code from textual input.
• Text Generation: Text creation from textual input is the most advanced field, so far. Current software can already generate excellent short and medium-length texts, used in practical applications of copywriting and automated newspaper article writing. It's simple: the user enters a text prompt and asks for a type of output – the system spits it out. Jasper is an AI writing tool which closed a $125 million funding round.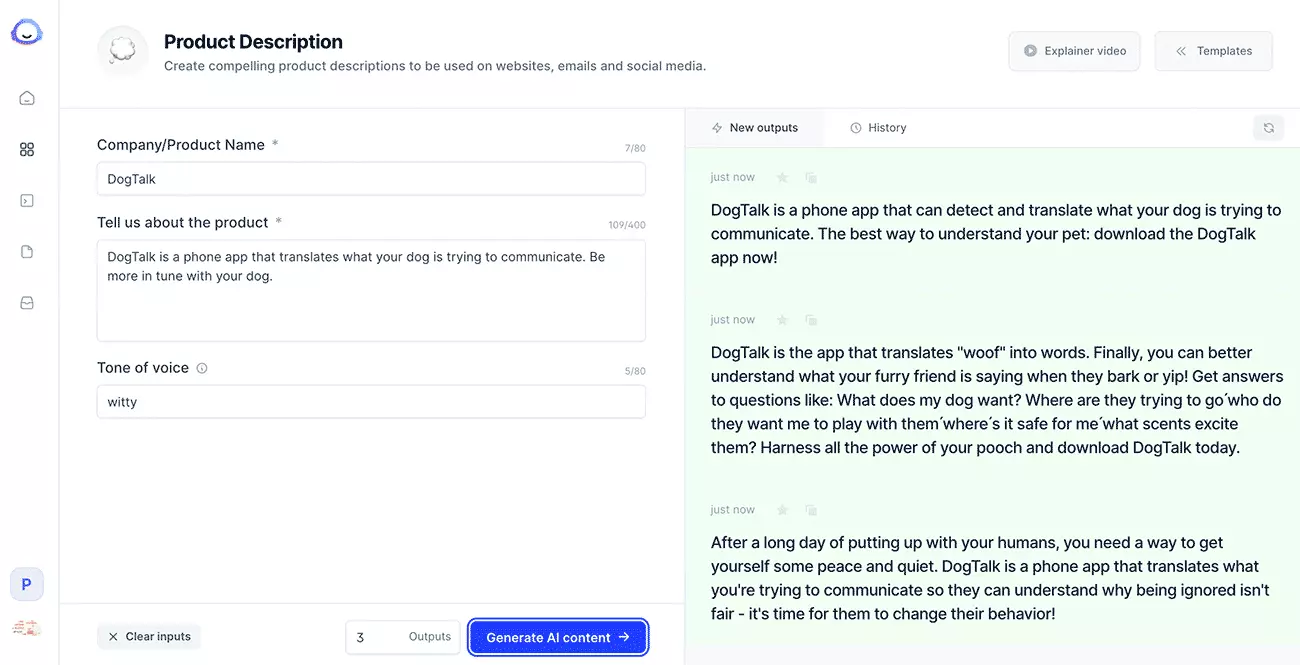 But the award for most advanced AI text generator goes to GPT, from OpenAI. Its texts – though still somewhat lacking in humor – are virtually indistinguishable from those of a human. Here is a taste of what the ChatGPT model can produce when associated with search engines.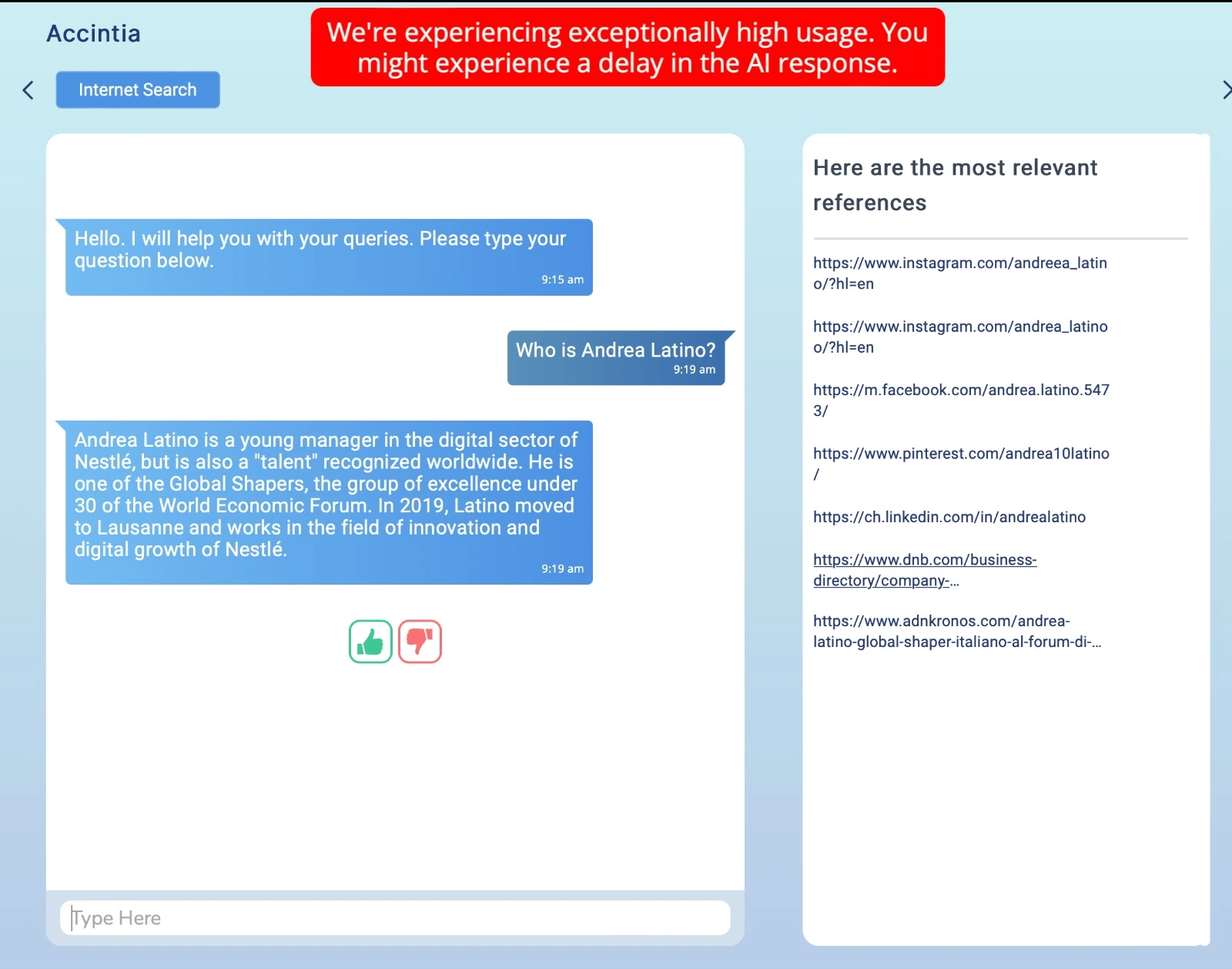 • Image Generation: This time, you enter text, and in a few seconds the system generates an astonishing image. And the great thing is that these models improve all the time. But sometimes it's hard to find the right prompts for what you were looking for. Don't worry, some tools are emerging to help. Midjourney, for example, is already turning a profit. It is still in the private beta stage, and in order to use it you have to create an account on Discord because the generation of outputs is carried out through a bot. But be assured that Midjourney can produce priceless masterpieces of excellent graphic quality. Take this, for example: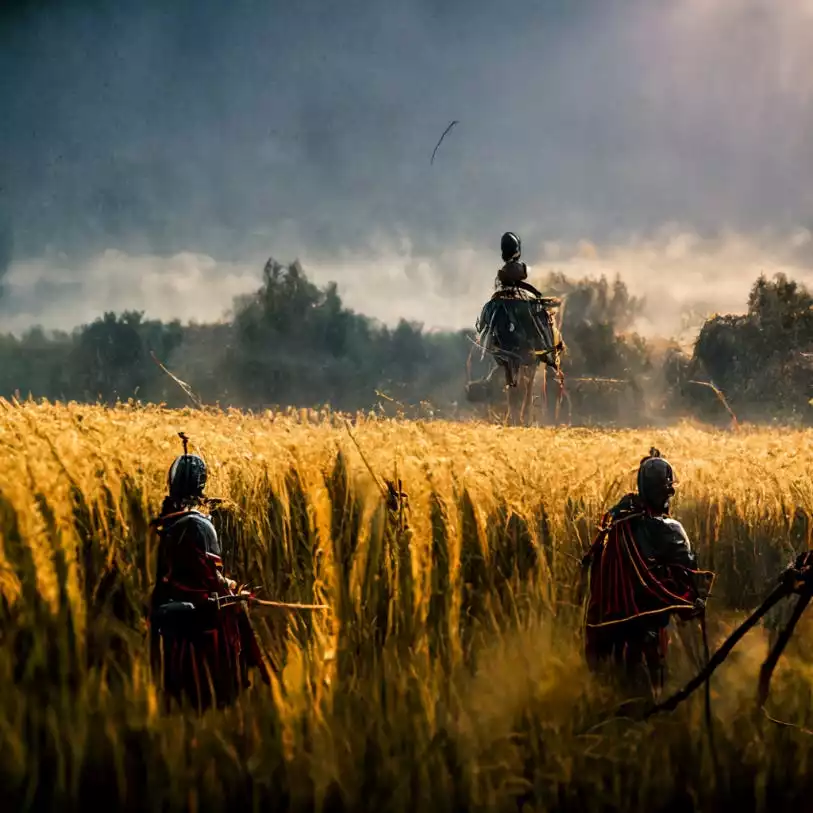 Sooner or later this software will become mainstream, multiply, and evolve. Perhaps they will also strike a blow to the stock photo industry because it will become easy to generate standard images. But they will offer a big help to artists, creatives, and marketers, too.
Application Fields
• Healthcare: The application of Artificial Intelligence within the healthcare sector manifests itself in the creation of cognitive systems capable of tapping into an infinite pool of data to accelerate the diagnosis of rare diseases or suggest treatment pathways. An AI system developed by BioNTech successfully identified numerous high-risk Covid variants long before the WHO's tracking system flagged them. Scientists have also developed AI tools to aid screening tests for several kinds of cancer, including breast cancer. Artificial Intelligence will really be able to save lives.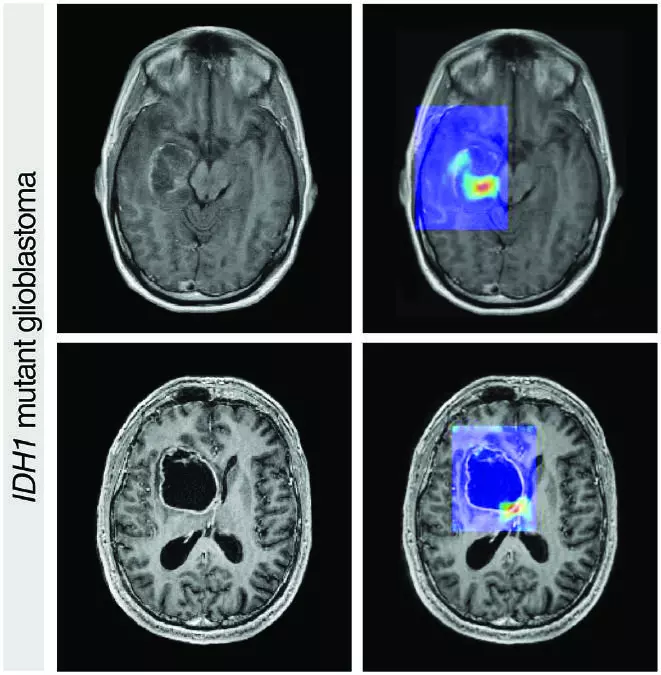 • Cybersecurity and Public Safety: Artificial Intelligence, when coupled with fraud and cyber-attack prevention systems, makes it possible to identify fraudulent activities such as credit card cloning or the execution of unauthorized transactions in advance. Darktrace, for example, is one of the world's most advanced cybersecurity AI providers. Its mission is to deliver complete AI-powered solutions in order to free the world of cyber disruption. Applying Artificial Intelligence to cybersecurity means developing models for geolocation and travel tracking, as well as greatly reevaluating the U.S. television show Mr. Robot.
• Public Administration: In 2010, the British government found itself in a situation where efficiency was a major issue. One year later, Mike Bracken founded the Government Digital Service – the UK government agency tasked with transforming the provision of online public services. Finally, in April 2018, the United Kingdom government published its national AI strategy entitled "AI Sector Deal". AI can be used by the public sector for various purposes, including simplifying the relationship with citizens. That's what chatbots are for. But it can also help them find information in a large amount of digitalized documentation.
Industries
• Artificial Intelligence in the pharmaceutical industry
Insilico Medicine, a Hong Kong-based company using advanced machine learning technologies, developed Generative Tensorial Reinforcement Learning AI (GENTRL AI). This was able to synthesize and validate a drug against pulmonary fibrosis in just 46 days. According to researchers, GENTRL would offer a significantly enhanced drug discovery process, as traditional research techniques require testing thousands of molecules. As a result, the reduction in time translates into substantial savings and public benefits.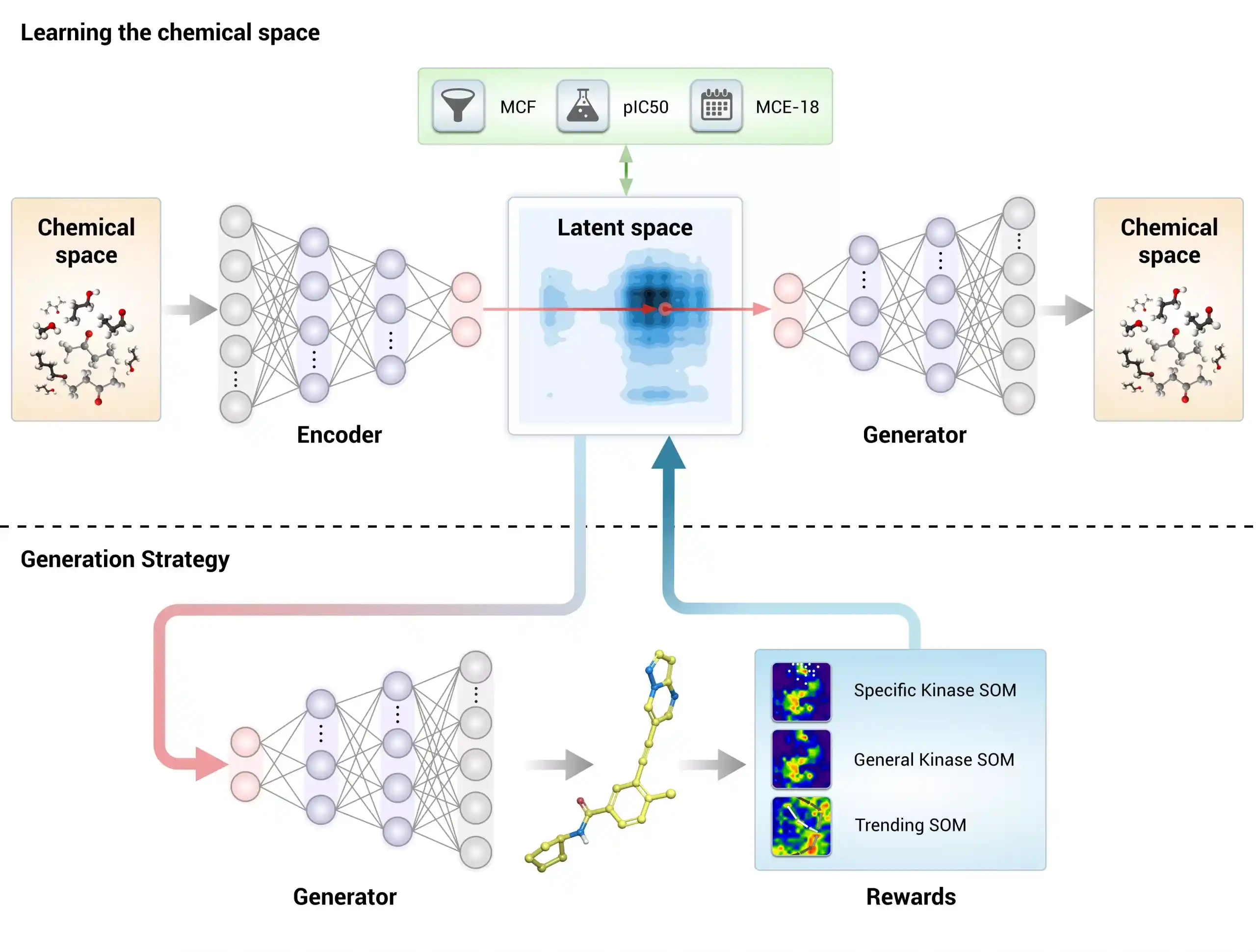 • Artificial Intelligence in the energy industry
Thingscloud, an Indian start-up, has developed an AI-based project to optimize solar energy consumption within buildings. The system accurately measures and monitors energy use, allowing 20-30% of excess energy to be stored and then used whenever there is a power outage (a phenomenon that, in fact, is frequently seen in India). Operating costs are thus reduced by about 50 percent.
• Artificial Intelligence in the service industry
H&R Block is an American fiscal and tax consulting company that uses a cognitive system capable of automating and implementing activities related to tax returns. Artificial Intelligence, in this case, autonomously analyzes the set of relevant regulations and identifies possible deductions for each specific case. And taxpayers are far from frightened by the support of technology: analyst Rob Enderle has noted that once people realize that they could see more money returned or pay less on their taxes, they quickly adapt.
Do you have a Strategy & Innovation challenge to tackle? Let's face it. Together.
C-levels from these companies (AND MORE) relied on my expertise to overcome thEIR CHALLENGES IN THIS AREA. And you can, too.
Can I help you?
Business Functions
• Artificial Intelligence in support of marketing
The abilities of Siri, the virtual assistant developed by Apple, are the result of Natural Language Processing (NLP), a system that uses Artificial Intelligence for text and speech recognition. Habits, searches, and preferences of users are thus catalogued in the form of big data and subsequently used for the refinement of sophisticated mechanisms that can predict purchasing behavior from which marketing strategies and service proposals can be derived.
• Artificial Intelligence in support of HR
In order to select its staff, Esselunga – an Italian company operating in large-scale retailing in northern and central Italy – uses a digital recruiting system: the selection process is carried out through video interviews, during which Artificial Intelligence algorithms are applied to assess the specific soft skills of the candidate and identify his or her ranking. However, such an application can still be misleading, as it often discards valuable competitors on the basis of minor technicalities or because it filters out candidates negatively (i.e., eliminating those who lack certain skills rather than directly rewarding those who possess more).
• Artificial Intelligence in support of management
Carrefour, a French supermarket and hypermarket chain, decided to use Artificial Intelligence to optimize inventory management and reduce waste. Within the system, data extracted from e-commerce and physical stores are first collected and then processed to produce information that helps predict orders as accurately as possible.