Marketing & sales
Let's fire up the digital engines
Even the most deeply rooted tradition needs renewal. I was responsible for the digital launch of Garage Italia Customs, an ambitious startup grappling with one of Italy's industrial proudest sectors: automotive.
Client
Garage Italia
Industry
Automotive
Year
2015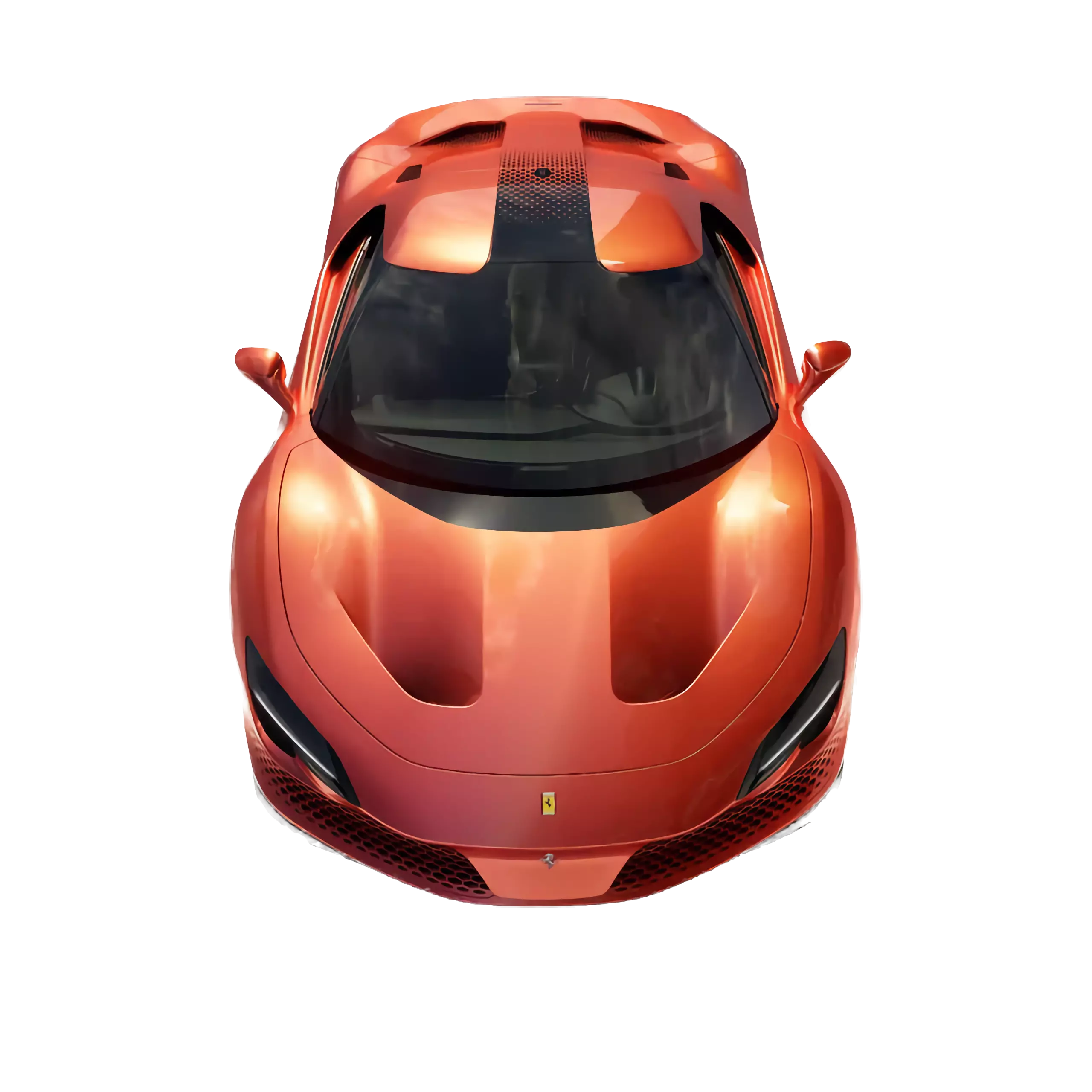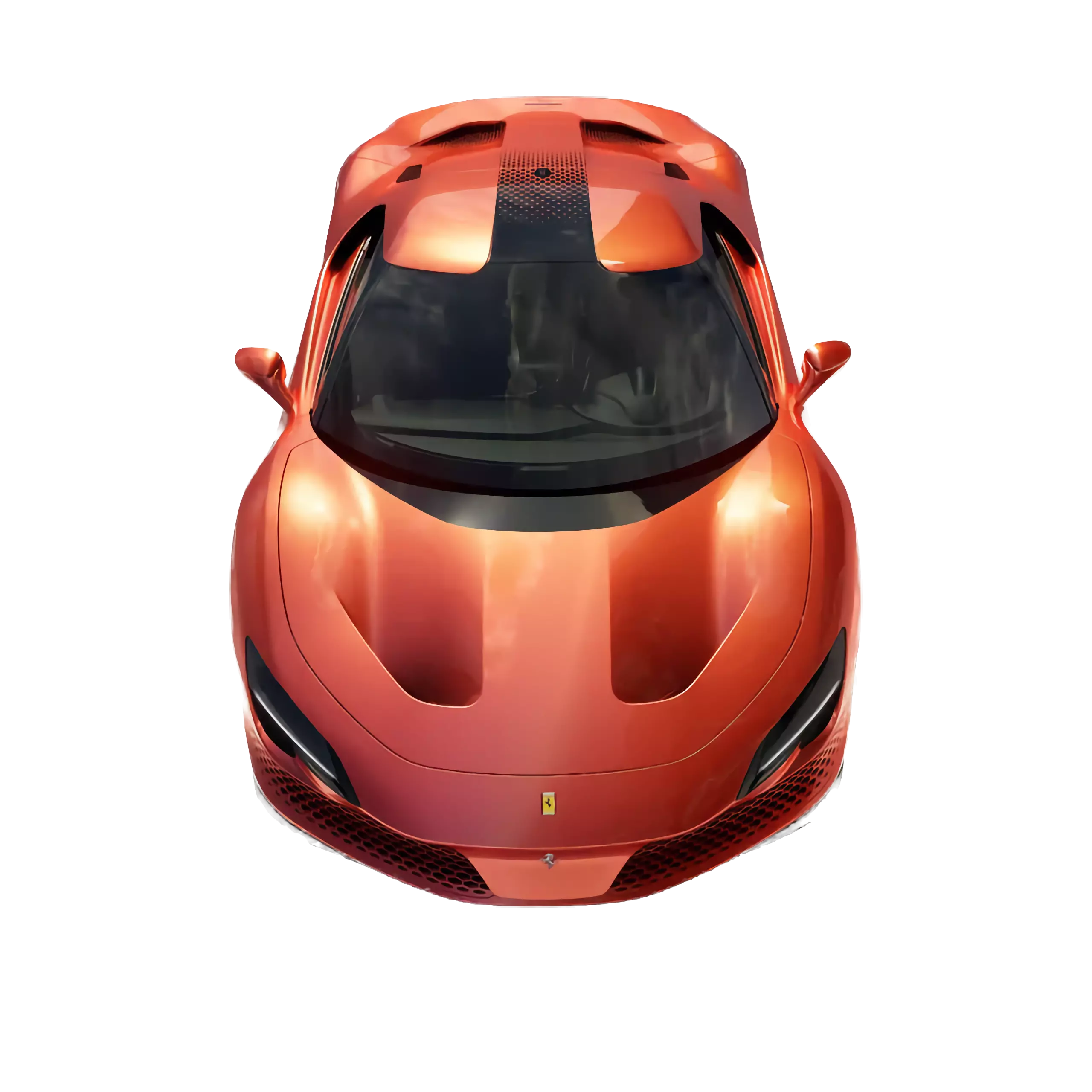 CHALLENGE
How can you celebrate rich histories and sophisticated brands in a new way?
"Made in Italy" is a definition that encompasses goods and services that stem from a sophisticated and elegant Italian heritage, consisting of four important branches — the "4 Fs" that il Bel Paese is globally known for: Fashion, Furniture, Food and… Ferrari.
Italy has always had a remarkably outsized and prestigious legacy in motorsports, intertwined for a long time with the history of the Agnelli family, the longstanding owner of the FIAT group (now part of Stellantis) and a symbol of Italian industrial entrepreneurship.
Lapo Elkann, one of the family heir, launched Garage Italia Customs as a bet: he wanted to give new life to the "iconically Italian"; his latest venture is a customization atelier for all kinds of vehicles, celebrating and renewing the iconicity of Italian brands, while building a bridge towards the future.

SOLUTION
How do you keep "Made in Italy" relevant in the 21st century?
Working under the direction of Marketing & Sales Director Elena De Silva, a long-time friend and daughter of renowned designer Walter De Silva, I led the development of the digital architecture for the venture, while a unique AGIP gas station with a spaceship-like shape was being transformed into its physical headquarters.
It was clear from the beginning that nothing but a tailor-made creation, a "suit" that would fit the client like a glove, would fulfill the their refined aesthetics criteria.
Results
How do you build a modern digital front-end and back-end to support a dream?
Managing Garage Italia's Digital Strategy at launch allowed me to fully stretch my skills, ranging from IT infrastructure to project management, social media to analytical editorial plans.

Working with the talented professionals of Italia Independent, the agency part of the group of Lapo's companies, we were able to deliver a compelling digital experience in less than three months. As my work was done, the company was ready to chase its dreams.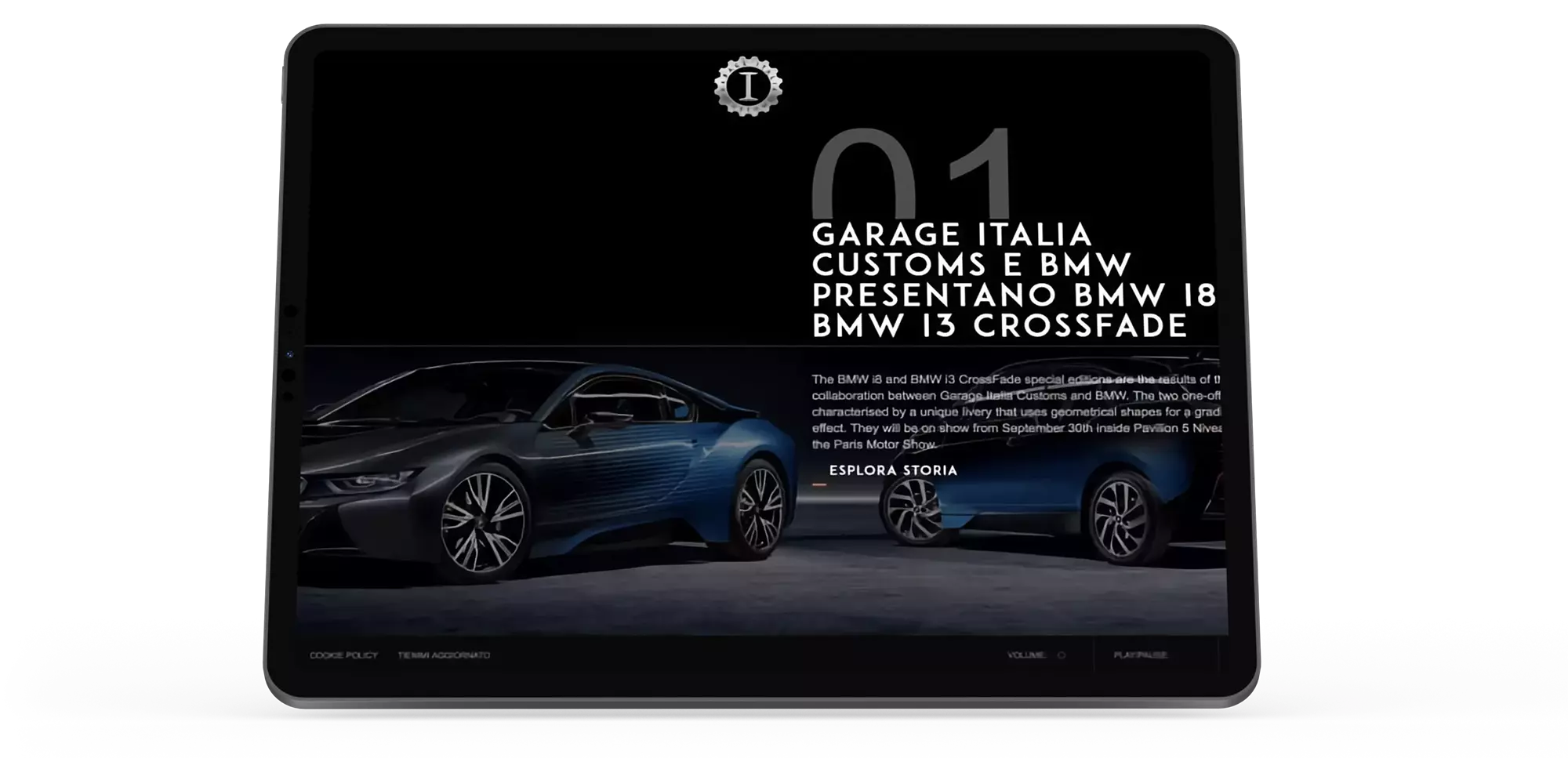 impact
& key activities
3months to BUILD back-end
and front-end OPERATIONS

4CHANNELS CHOSEN FOR THE
DIGITAL LAUNCH

30ACTIONS completed to
achieve client indipendence
"I see Andrea as a very pro-active person, careful about the needs of his peers as well as of those who manage him. He has always shown willingness to work under pressure, organize his work in an optimal way and respecting deadlines with effectiveness and attention."
Elena Maria De Silva
Marketing & Sales Director, Garage Italia
90 days
from onboarding to launch: straight to the finish line.
Stay in wonderland
Let me show you how deep the rabbit hole goes.
Here are more Client Results: