Innovation Alphabet
Micromobility
In a nutshell
Traffic congestion in large cities and the resulting increase in pollution make it necessary to encourage more sustainable mobility. On the rise, therefore, is so-called micromobility, a subcategory that includes smaller and lighter vehicles such as bicycles and scooters. It can be a key element in improving the quality of life in European cities: micro-solutions for macro-problems.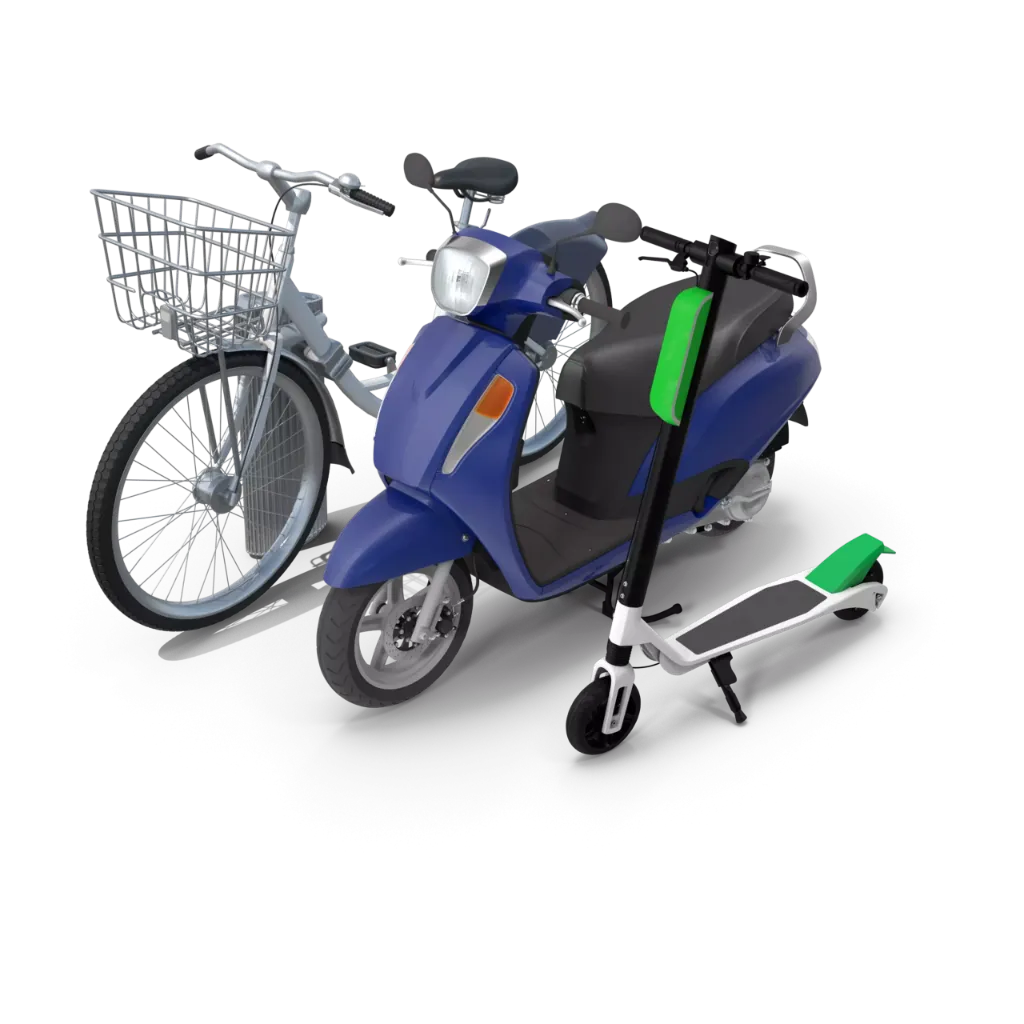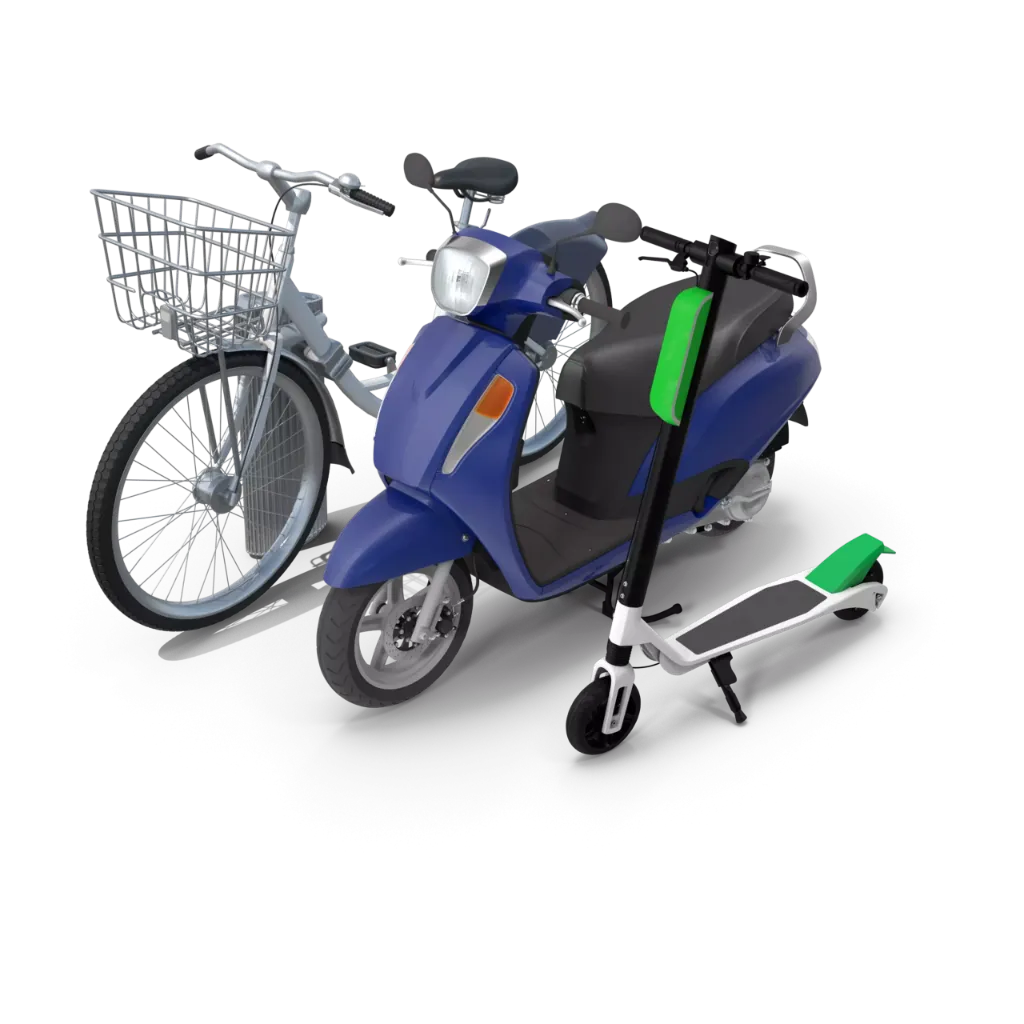 Application Fields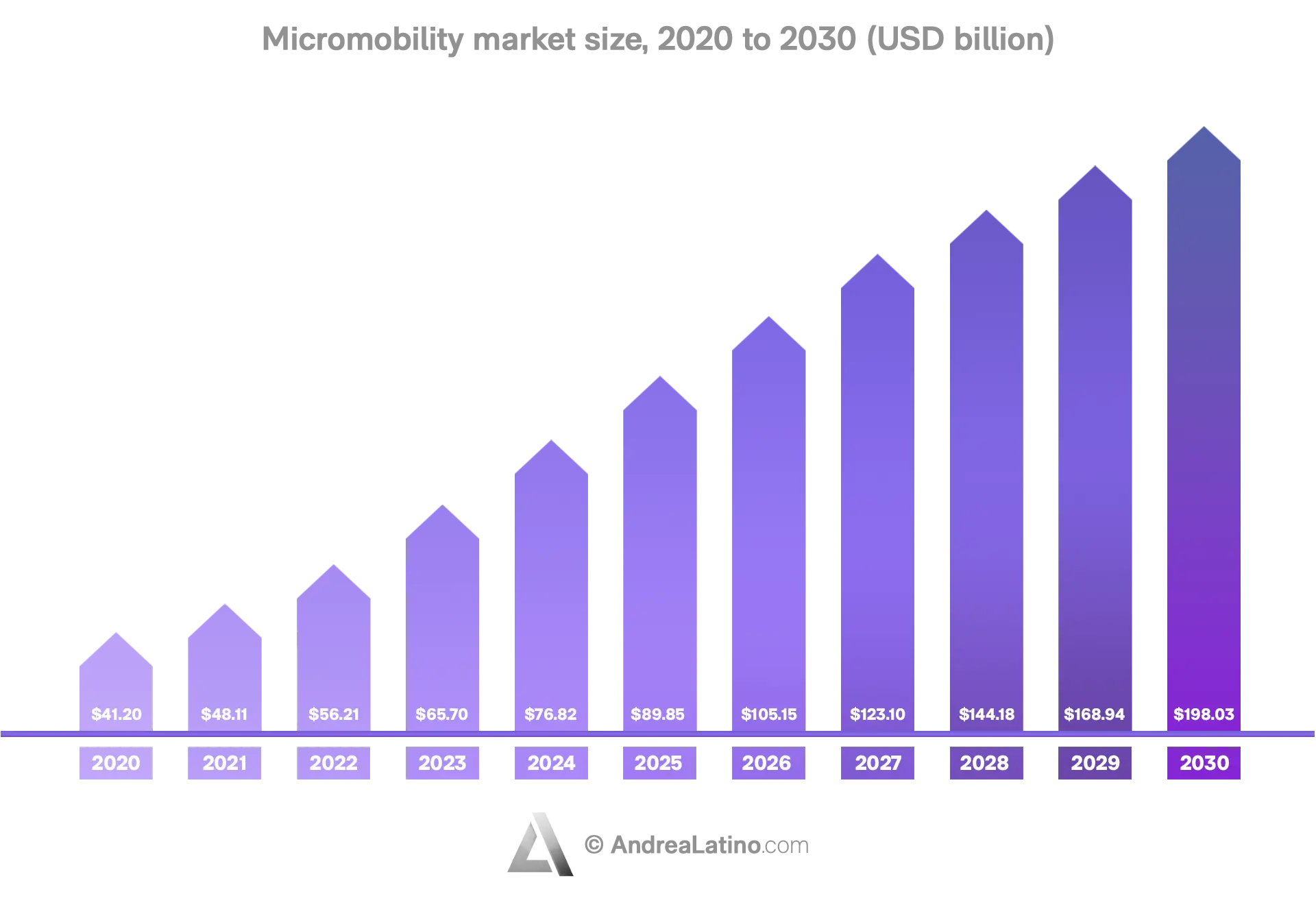 • Moving around the city: Micromobility means of transportation are an ideal solution for dealing with city traffic. Electric scooters, since the beginning of the pandemic, have become the most popular sharing vehicle in Italy in just over a year. In general, however, the average weight of shared vehicles has decreased significantly. Electric micromobility can create a distributed, multimodal transportation system that makes use of sustainable vehicles and business models.
• City tour guides: Another potential application of micromobility is the use of electric means of transportation to encourage city sightseeing. In this case, the device most frequently used is the Segway – a kind of more stable smart scooter that follows the movements of the driver's body – because it is particularly maneuverable, and easy to use.
• Scouting inside large warehouses: One mode of travel employed in large warehouses by logistics and warehouse workers – who frequently have to travel medium to long distances – is characterized by micromobility tools, such as electric scooters, segways, monowheels, and hoverboards. Small means of transportation that replace walking and thus enable workers to make the commute faster and less strenuous.
Do you have a Strategy & Innovation challenge to tackle? Let's face it. Together.
C-levels from these companies (AND MORE) relied on my expertise to overcome thEIR CHALLENGES IN THIS AREA. And You can, too.
Can I help you?
Industries
• Micromobility in the energy industry
Enel X is an Eni Group company specializing in providing citizens with innovative products and services to support energy transformation with a view toward sustainable development. In collaboration with Bird, an American micromobility company, Enel X has created an electric scooter rental service that can be used through the Enel X JuicePass app. There are more than 5,000 electric scooters available in the Italian cities of Turin, Rome, Milan, Verona, Rimini, and Pesaro.
• Micromobility in the service industry
Emotion Bike is a start-up founded in 2018 and specialized in organizing experiential e-bike tours in Emilia-Romagna. The routes offered vary according to users' tastes and needs. There is a choice between food and wine, cultural and outdoor routes. Each itinerary is aimed at discovering the beauty of Emilia-Romagna on board of a non-polluting means of transportation.
• Micromobility and sharing platforms
Gogoro is a Taiwanese leading technology company which, in 2019, launched the scooter sharing platform GoShare. The greatest peculiarity of the service is undoubtedly the Gogoro Network: an intelligent energy platform that introduced a new generation of swappable refueling. This means that GoShare customers are able to extend their energy and riding distance for as long as they need. A smart, scalable and continually optimized solution for cities.