Innovation Alphabet
Smart Working
in a nutshell
Smart working is a way of executing the employment relationship without precise time or place constraints, with positive implications for companies, in terms of productivity and goal achievement, and employees, in terms of welfare, quality of life and free time. A win-win situation, especially for the enemies of early morning interpersonal relationships.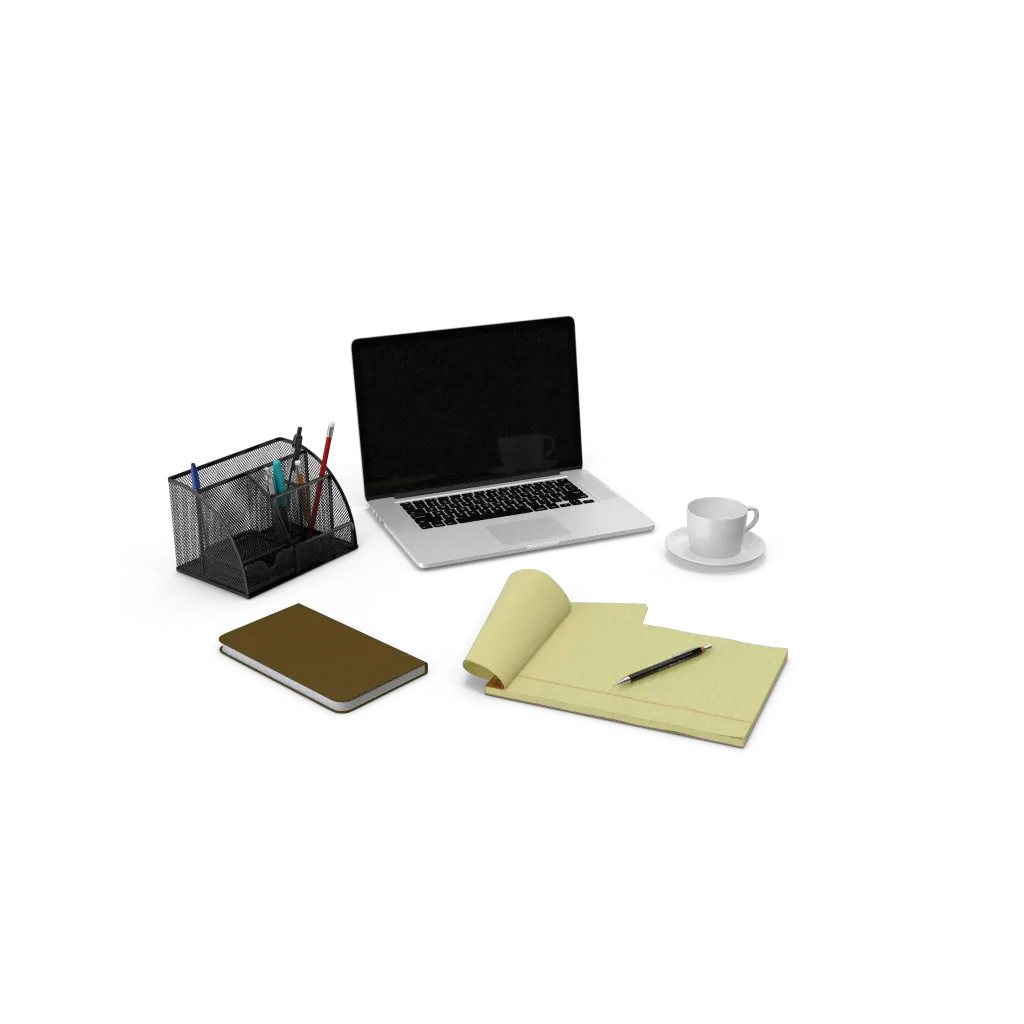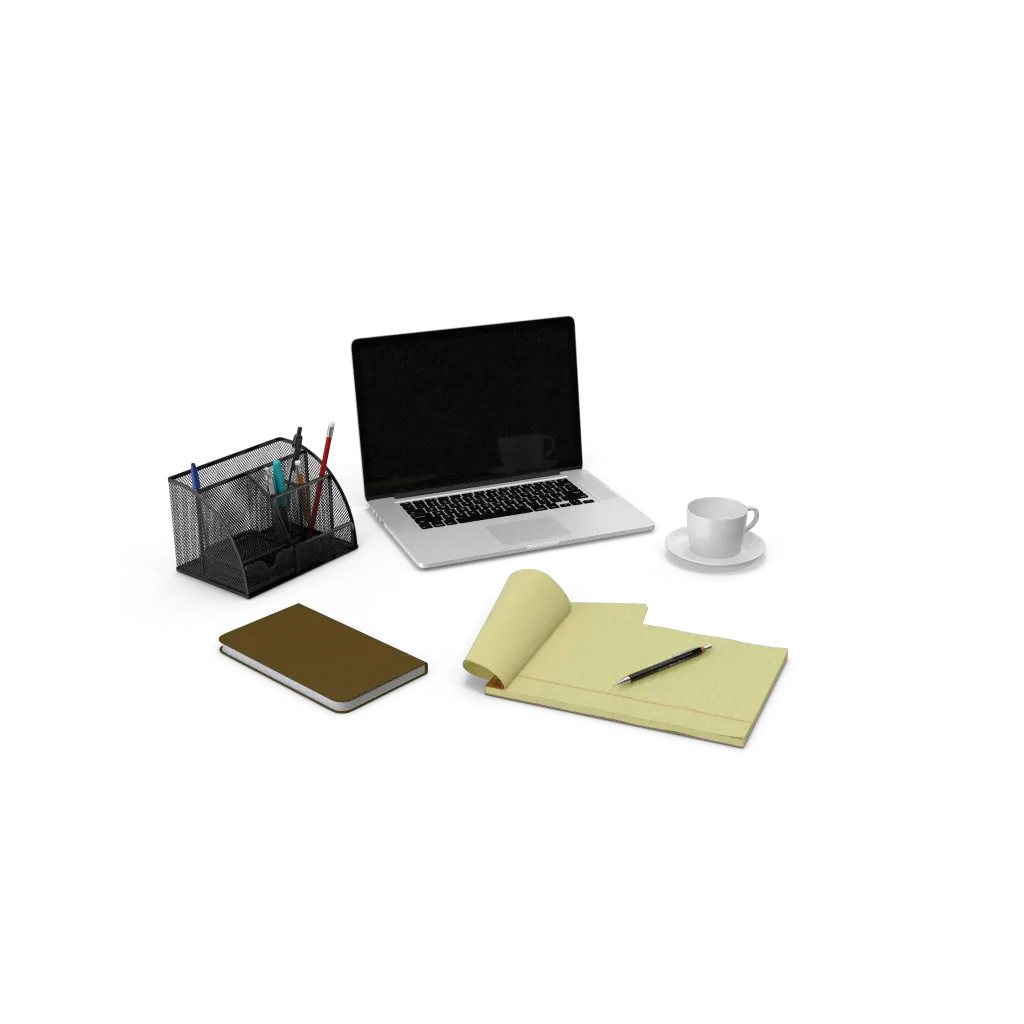 Application Fields
• Working scope: It is, intuitively, the main application area of smart working. Agile working is based on an MBO (Minimum Business Objectives) model: given goals to complete, the employee can decide when and how to complete them throughout the day. It is not to be confused with remote or home working, which are based on a command-and-control model: the employee must adhere to a schedule and communicate a location where he or she is performing it, thus constrained by work schedules and locations.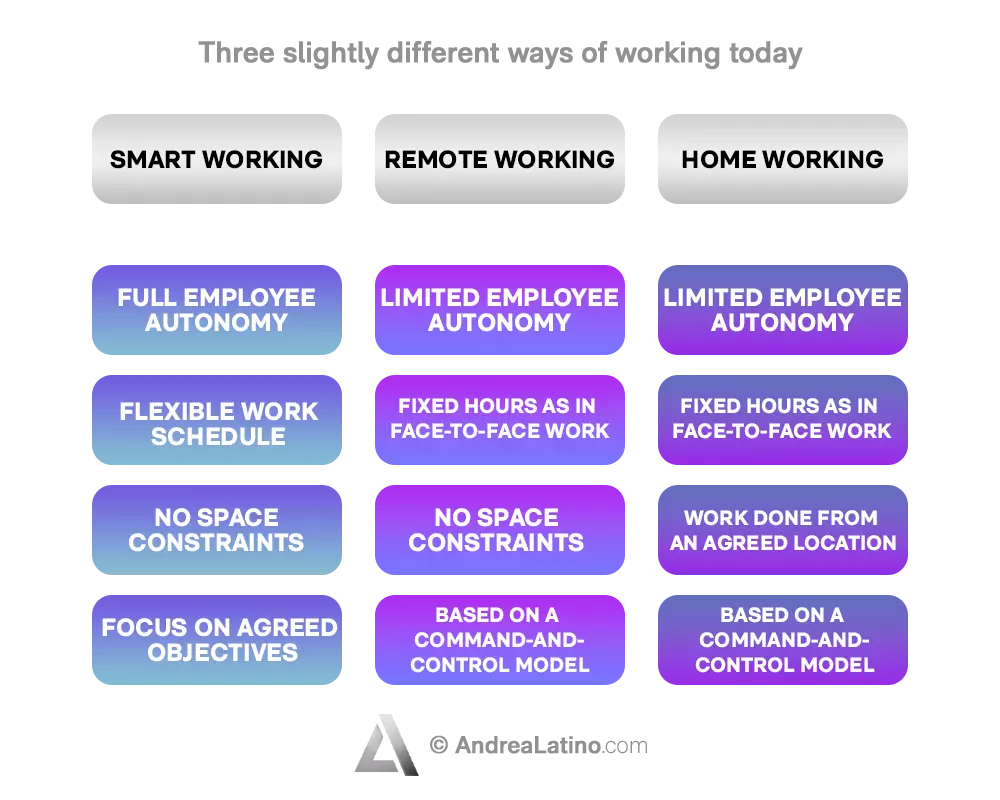 Industries
• Smart working in the insurance industry
The smart working approach adopted by AXA Italy goes like this: employees can freely choose whether or not to join the project and thus organize their work schedules autonomously. Managers set the weekly goals that employees must complete but also arrogate to themselves the possibility of deciding whether to withdraw the smart modality for those workers who cannot handle the activity from home. There are no longer fixed workstations, only rooms dedicated to collaboration, sharing, meetings and concentration. All of this leads to significant cost reductions.
• Smart working in the construction industry
Continal Underfloor is one of UK's largest specialist direct suppliers of warm water underfloor heating systems to trade. The company has always been committed to making full use of information technology in order to maintain its competitive advantage. The team is now based at one custom-designed office in Launceston, where they have set up a Virtual Private Network (VPN). And all employees have been issued laptops and smartphones in order to gain the flexibility to work remotely or away from the office whenever it is needed, securely accessing all the required software and files.

Do you have a Operations & Human Resources challenge to tackle? Let's face it. Together.
C-levels from these companies (AND MORE) relied on my expertise to overcome thEIR CHALLENGES IN THIS AREA. ANd You can, too.
Can I help you?
Business Functions
• Smart working in support of human resources
With the "SmartBank" project, the smart working program promoted by BNL (BNP Paribas Group), new and different ways of working based on flexibility have been introduced. Employees have the opportunity to work one day a week outside the office, as long as they ensure the availability of an adequate connection and respect for the bank's security and privacy policies. New features also include the choice of space according to the needs of the customer. Space, however, is also revolutionized according to the logic of differentiating environments and share desks. The design variables considered are:
– Diversification and flexibility of types of places to meet the needs of collaboration, communication, concentration and contemplation. 
– Technology to support mobility in the chosen environment (widespread wi-fi, smart printing, virtual room).
– Acoustics and building automation to adjust lighting and temperature according to the number of people in the room.
• Smart working in support of email marketing
Jarrang is an email marketing agency based in Falmouth, Cornwall. In January 2011, the adoption of superfast broadband has enabled the company to retain smart working practices at the heart of their operations. This way, Jarrang enhanced its business model improving productivity and increasing profitability. Now they communicate with their customers in a more efficient way. But founder Stafford Sumner knows that it is important to underpin smart working with strategies to consolidate team working. That's why they hold regular online weekly team meetings. And at least twice a year, they hold offline team events, so that everyone can get together. "All this helps to build a strong team culture," said Stafford.
A radical development
Combining the value of flexibility, the importance of proximity, the strength of relationships, and the effectiveness of organization, Digital Agency Caffeina introduced Work From X. It is a new organizational model that allows employees to choose from three options: Work From Office, Work From Close By, Work From Anywhere. And the choice is never final.
Work From X wants to prevent the office from becoming a mental burden, both for the employee and managers. It was created to combine the benefits of the three formulas: 1. Nurturing a physical community. 2. protecting focus, balance and quality of life guaranteed by working from home. 3. releasing the allure of every possibility, which can truly be found anywhere.
Work From X is about balance and common sense. No formula is marginal, but neither dominates. They complement each other. Those at Caffeina believe that a community needs a framework, one that enables freedom and allows people to enjoy it. The goal? To work more effectively, more up-to-date, and more satisfyingly.