Innovation Alphabet
VRIO Framework
in a nutshell
The VRIO framework is an internal analysis tool that helps companies understand which resources can provide them with a long-term competitive advantage. It works just like a simple algorithm: the evaluation of a resource proceeds through four consecutive criteria, which may or may not be met.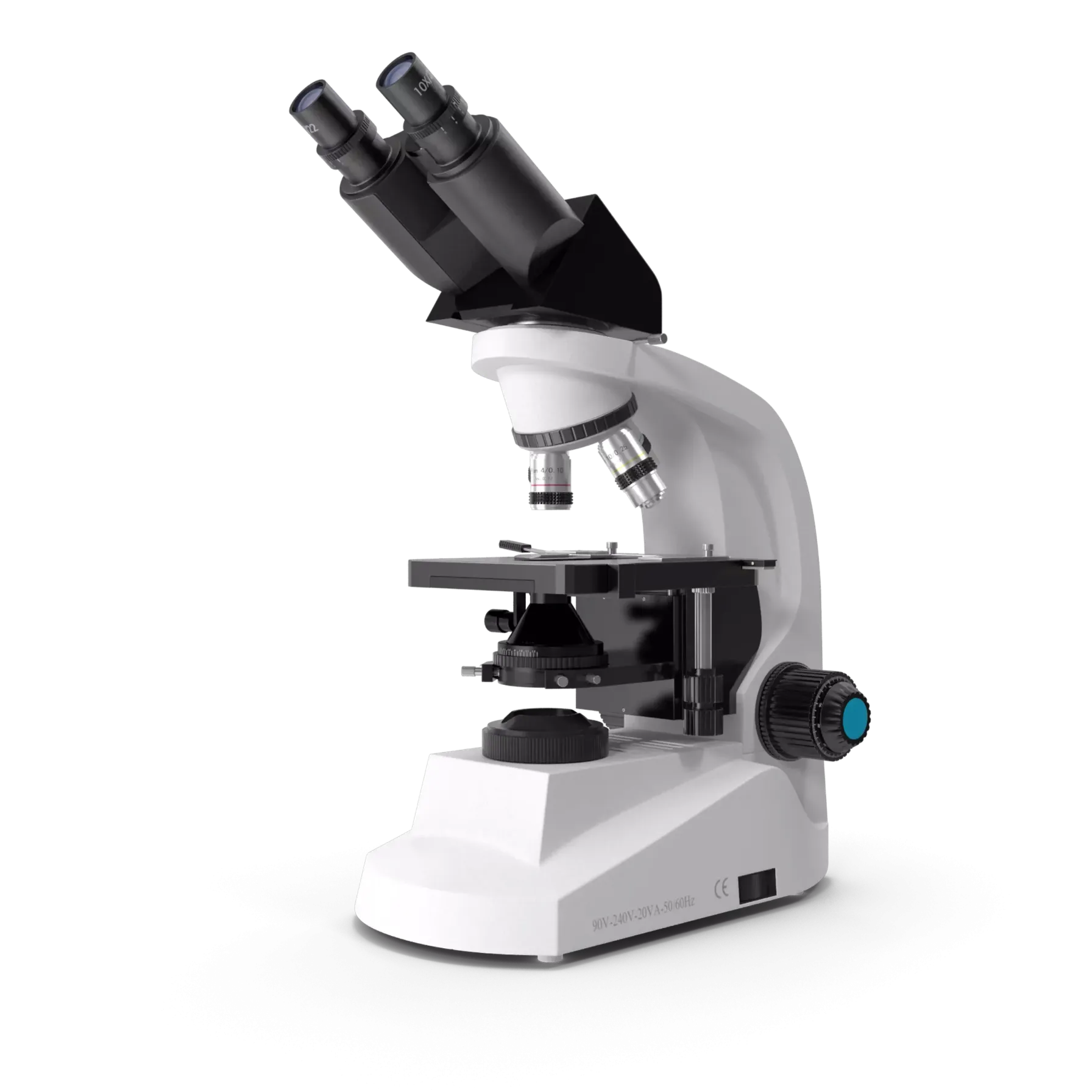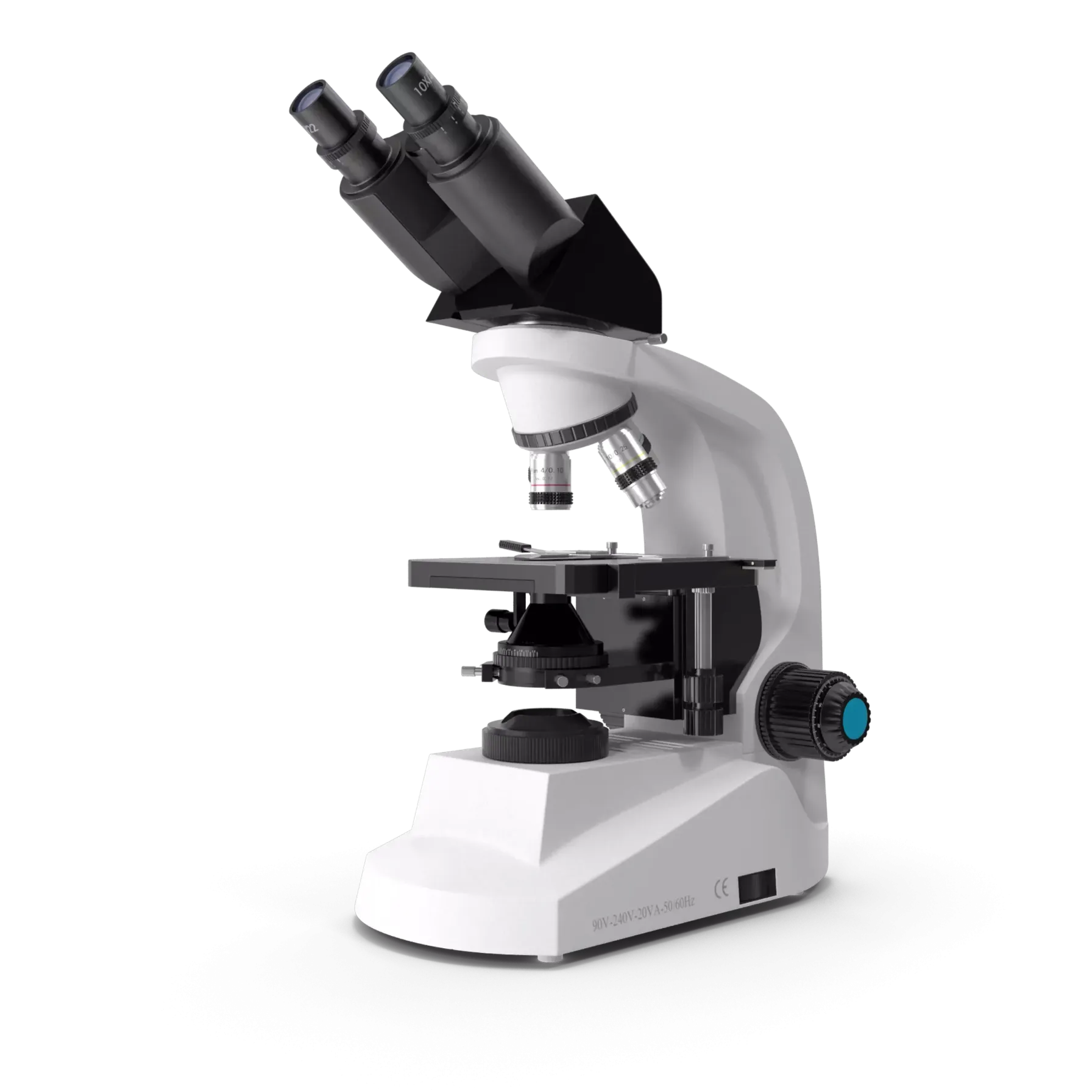 Criteria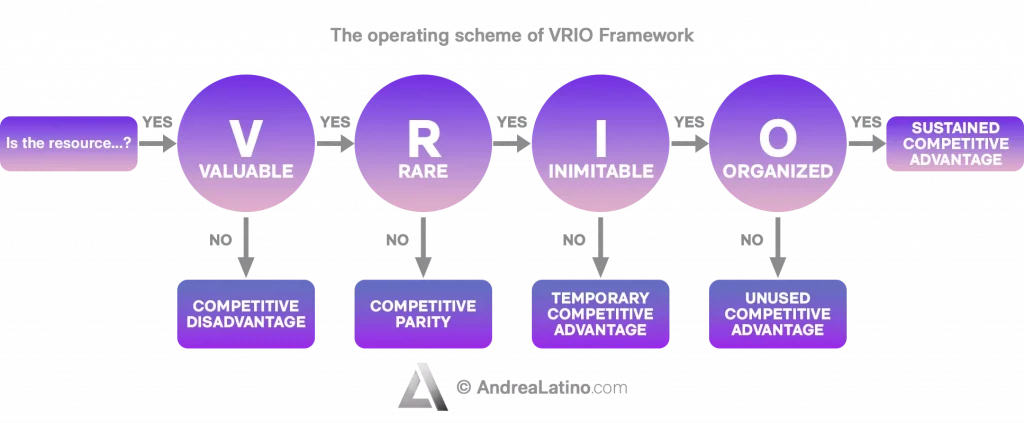 VRIO is an acronym. Each letter corresponds to one of the aspects by which to judge the worthiness of a resource. Therefore, to ensure competitive advantage, resources must meet some basic characteristics.
Value: A resource is valuable if it adds value to the company. It enables the company to exploit opportunities and ward off threats.
Rarity: A resource is rare if most competitors do not have access to it. It may be hard to find in the market, or it may be of exclusive and company-specific use.
Imitability: Consider costs, trademarks, and patents. If a resource is expensive or protected by a patent, then it will be difficult to imitate, which is good for those who have it.
Organization: If the research has passed the previous levels, shift the focus to the activity. In order to make good use of the analyzed resource, you need an organization that enables it and captures its potential.
Application Fields
• Production: A periodic VRIO analysis will judge the company's resources and capabilities in relation to changing markets, customers, and conditions. From the information gathered, it is possible to prioritize certain production processes over others that are momentarily less fruitful.
• Marketing. The concept of rarity comes into play here. In marketing it is linked to various techniques, such as FOMO (Fear Of Missing Out), or the so-called scarcity effect. If the service offered by a company is valued even seemingly rare, it can be exploited to enhance the marketing strategy.
• R&D. Once the potential of the resources available to a company is understood, the Research & Development department moves in to investigate a possible technological innovation to improve products or production processes that do not provide competitive advantages.
Do you have a Operations & Human Resources challenge to tackle? Let's face it. Together.
C-levels from these companies (AND MORE) relied on my expertise to overcome thEIR CHALLENGES IN THIS AREA. And You can, too.
Can I help you?
Industries
• VRIO Framework in the retail industry
According to a VRIO analysis conducted on Starbucks, the U.S. coffee chain enjoys a number of competitive advantages: from the perspective of global presence, a Sustainable Competitive Advantage. For the wide variety of products offered, a Realized Competitive Parity. For the atmosphere and experience enjoyed by customers, a Realized Temporary Competitive Advantage.
• VRIO Framework in the entertainment industry
The very popular Chinese app TikTok has more than 10 million monthly users in Italy alone. We can look at its situation under the magnifying glass of the VRIO Framework: among the aspects that give it value is definitely the number of users. Unlike other platforms such as, for example, YouTube, it offers a simpler experience of immediate interaction – a feature that is difficult to imitate. In short, competitors are chasing, and they have many yards to spare.
• VRIO Framework in the technology industry
Samsung, a Korean multinational electronics company founded in 1969, now trades in very different products: smart TVs, cell phones, home appliances, and so on. The Samsung Galaxy series of smartphones has enjoyed great success for a long time, as it boasts ease of use (value), differentiated user experience and customizability (rarity), brand image (imitability) and, among the company's different design teams, active competition (organization).
Business functions
• VRIO Framework in support of HR
Analyzing Google through the VRIO Framework, the Internet giant's ability to effectively manage its employees is a source of differentiation and benefit in terms of cost. Starting with data from its loyal employees, the company can make decisions based on objective information about which people to hire and how best to use their skills.
• VRIO Experience in support of user experience
Among the various products made by Apple are iPhones: nearly 50 million were sold in the second quarter of 2021 alone. Among the values of the device are design and ease of use. Rarities include the globality of the services it can offer. As an inimitable feature, of course, Brand Identity, since the iPhone now represents a status symbol. Last but not least, Apple's organization is based on charismatic leadership.
• VRIO Framework in support of brand image
Visionary Elon Musk's young car manufacturer Tesla can be analyzed from different perspectives following the VRIO Framework. Limiting ourselves to brand image, we can say that it meets all four of the analyzed criteria. In the electric car industry, Tesla has a significant competitive advantage.