Innovation Alphabet
Cloud Computing
In a nutshell
Cloud Computing is an on-demand technology service provider that is anything but "cloudy". All you need is an internet connection, and you can access a platform that offers computing, storage and database capabilities based on your needs. Cloud Computing could be private, public or hybrid, but it will always offer faster innovation, flexible resources, and economies of scale.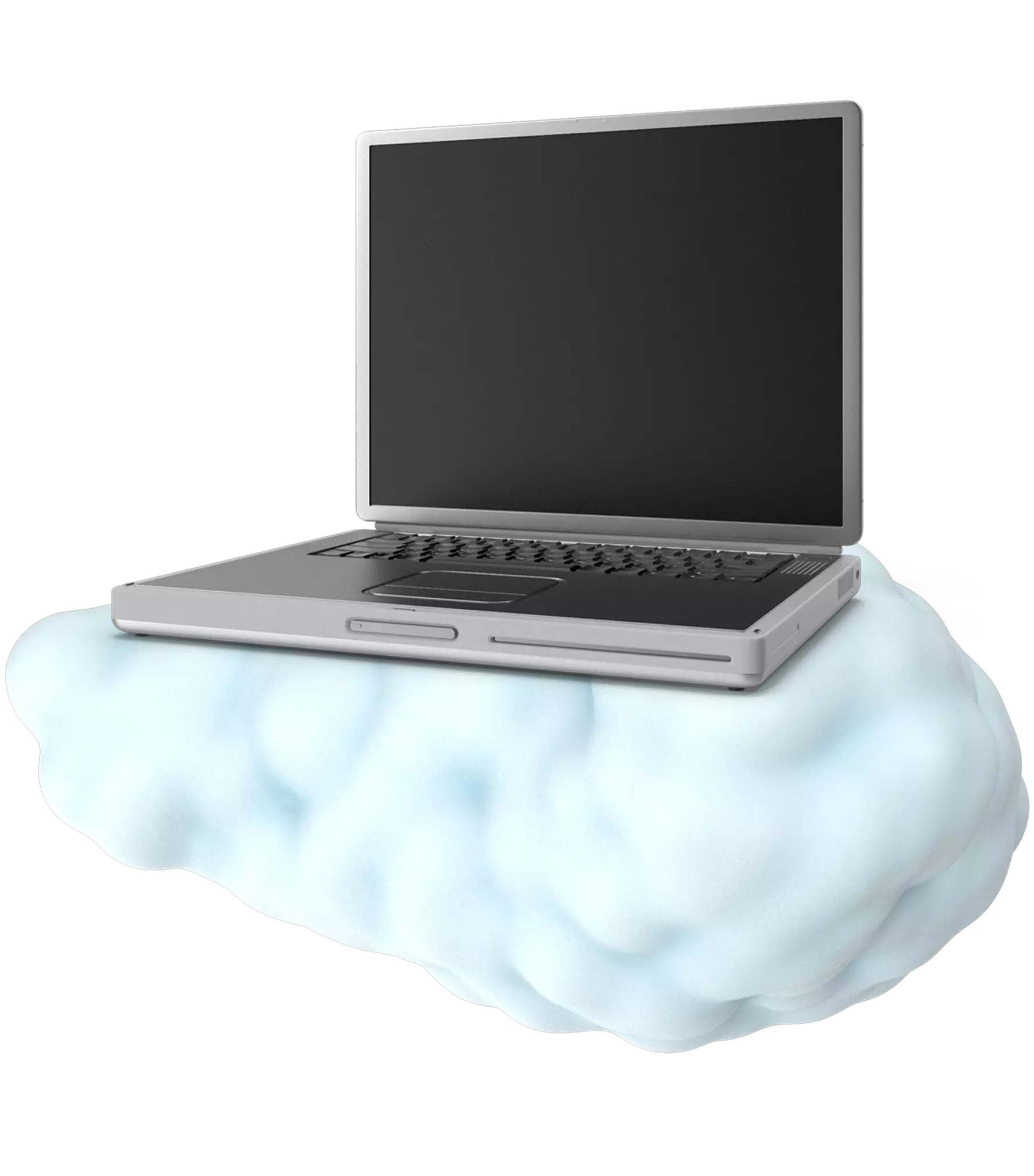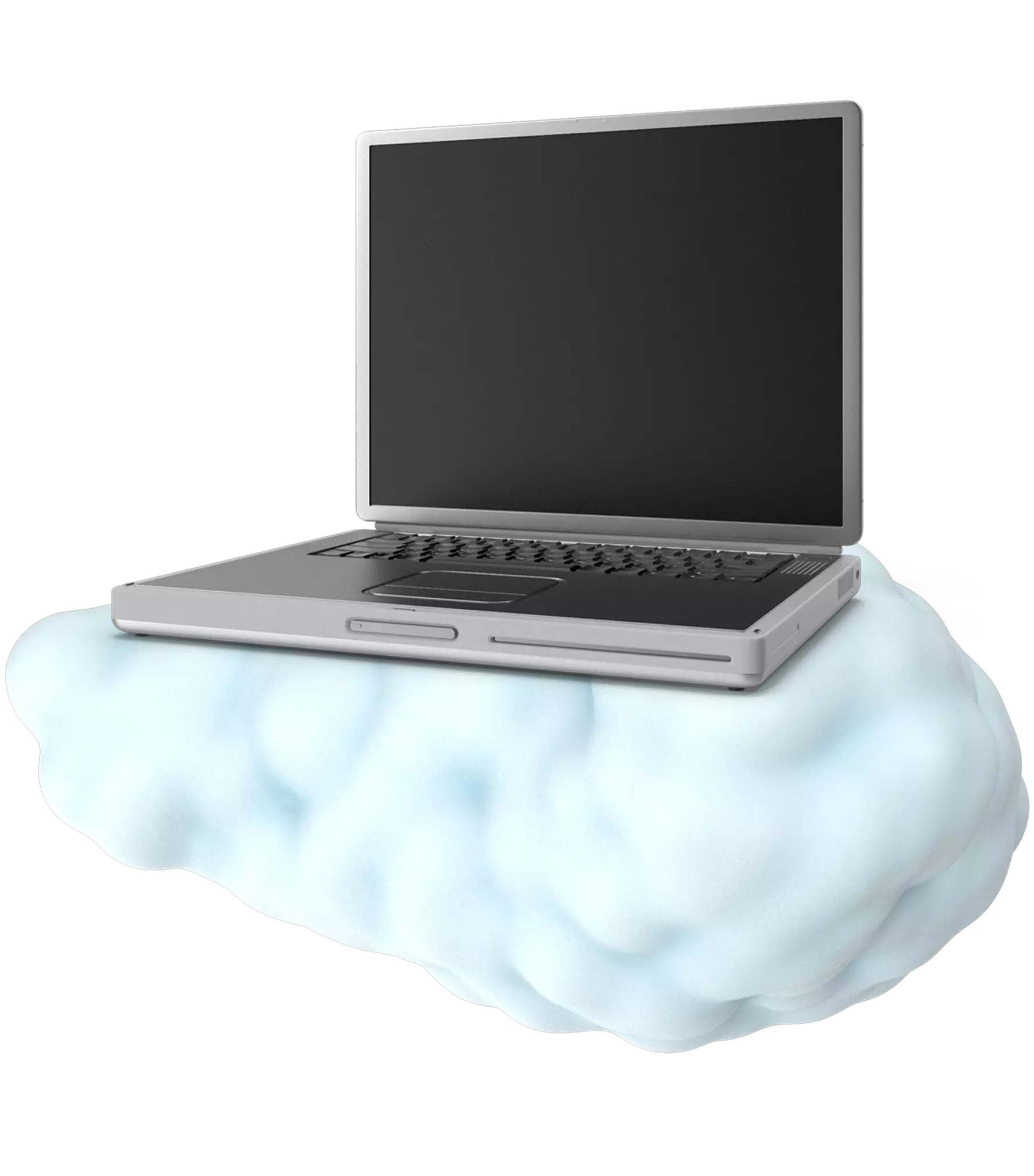 definitions
• Private Cloud
In the private cloud, Cloud Computing resources are used exclusively by a single organization or company, which manages the available space as it sees fit. The private cloud may reside in the enterprise data center, under the control of internal staff, or it may be outsourced to a specialized external provider.
• Public Cloud
The infrastructure is owned by the service provider. It delivers services available to the public via the Internet on resources shared by multiple users. The provider supports infrastructure investments. The customer pays on a pay-as-you-go basis only for the services they actually use.
• Hybrid Cloud
Hybrid Cloud, as you can imagine, is a middle ground between the clouds listed above. Such an environment allows the enterprise to move data and applications between public and private clouds, thus offering greater flexibility and more deployment options.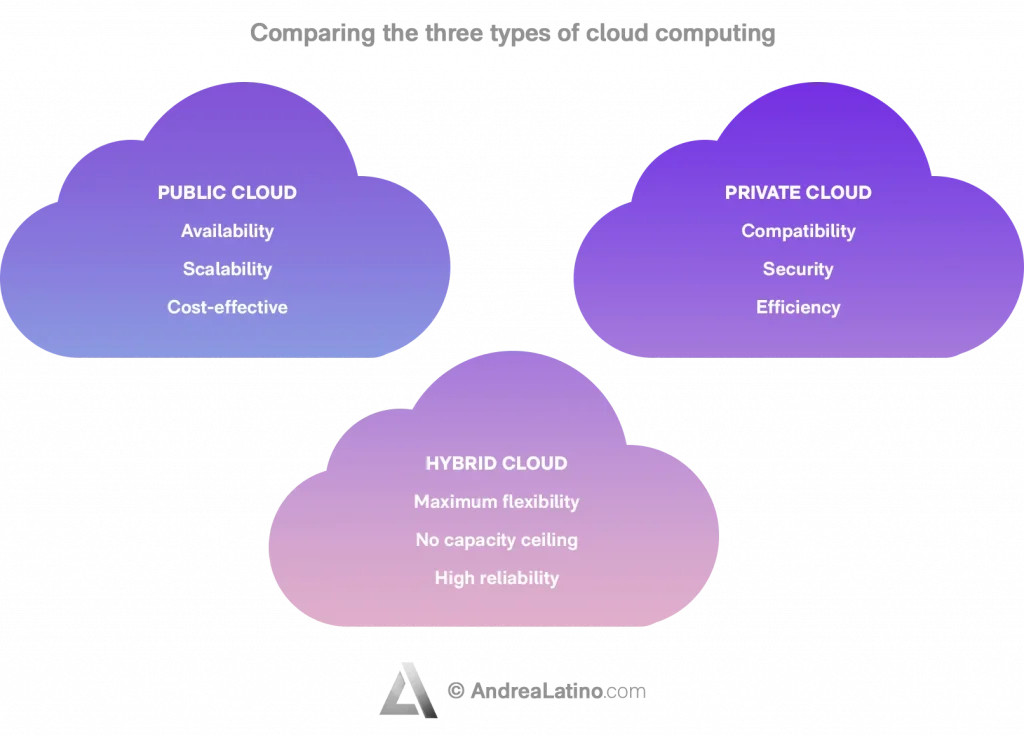 Application Fields
• Infrastructure-as-a-Service (IaaS): The cloud provider leases an infrastructure complete with all the necessary resources. The customer can freely access and manage it independently, paying according to consumption.
• Structure-as-a-Service (SaaS): It is a model for the distribution of software accessible to the user via the Internet. The provider hosts and manages applications and takes care of maintenance activities.
• Platform-as-a-Service (PaaS): The provider offers the company an "all-inclusive" platform where it can develop its applications quickly and easily, without having to worry about the technical implications related to the underlying infrastructure. This is the most efficient solution, since it does not require engaging in any kind of onerous activity related to application execution.
Industries
• Cloud Computing for Amazon Web Services (AWS)
Among the many services Amazon delivers is Cloud. Amazon's platform offers more than 175 Cloud Computing services. It goes from compute, storage, and database infrastructure to new technologies such as machine learning, artificial intelligence, data lake, analytics and IoT. AWS supports 90 security standards and compliance certificates. All 117 AWS services that store customer data offer the ability to encrypt that data.
• Cloud Computing for Microsoft Azure
This is a public Cloud Computing platform. It provides a range of cloud services, including computing, analytics, storage, and networking. Users can choose from more than 200 cloud products and services designed to develop new solutions or run existing applications in the public cloud. The platform offers tools that support all industries, including finance and e-commerce. It is also compatible with open-source technologies. Ninety-five percent of Fortune 500 companies (the 500 largest U.S. corporate enterprises measured by their revenue) entrust their business to Azure.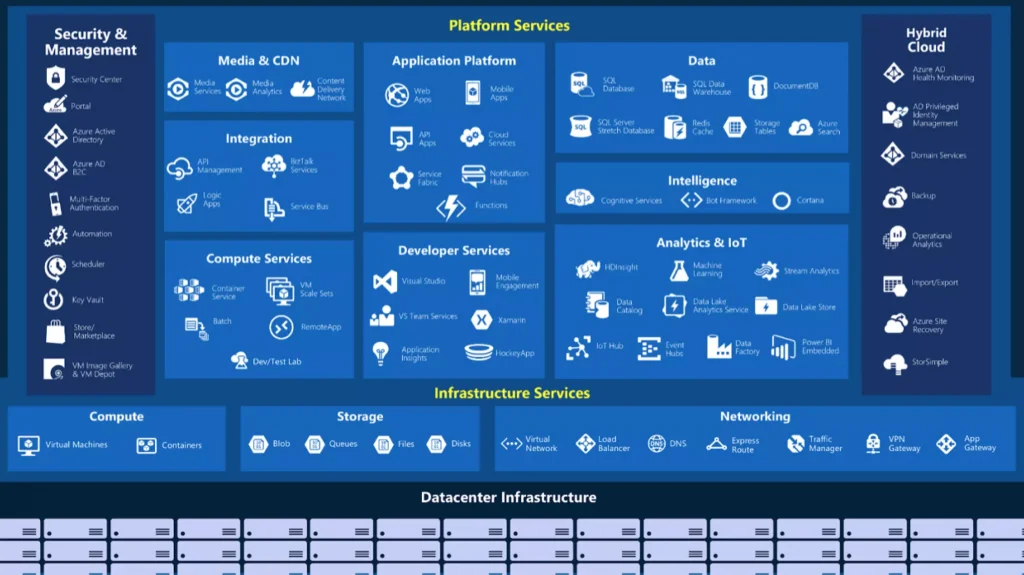 • Cloud Computing for iCloud
It is the service offered by Apple that allows content to be automatically stored and disseminated to all available iOS products. It allows automatic synchronization of data, contacts, passwords, pictures, and music tracks among the user's various devices. In this way, when a change is made on one of the devices, all others are updated instantaneously.
Do you have a Strategy & Innovation challenge to tackle? Let's face it. Together.
C-levels from these companies (AND MORE) relied on my expertise to overcome thEIR CHALLENGES IN THIS AREA. And you can, too.
Can I help you?
Business Functions
• Cloud Computing in support of maintenance
By embracing Big Data, Analytics and Cloud Computing in collaboration with SAP (a German software company), NOVA Chemicals has improved its maintenance planning processes. Through the cloud-based software, stakeholders have a daily and/or weekly view of scheduled work, priorities, and resources needed. This makes it easier to execute work and control material availability. The change introduced has reduced the number of plant outages and increased time spent on proactive and preventive maintenance by 61 percent.
• Cloud Computing in support of customer experience
IBM addressed American Airlines' immediate and long-term operational concerns through a migration from on-premises software to IBM Cloud Infrastructure-as-a-Service with the VMware Cloud Foundation solution.
• Cloud Computing in support of time-to-market
To make operations more efficient, foster greater innovation, and launch new features and products to market faster, UBank wanted to implement a PaaS solution. As a result, the company adopted an IBM Cloud platform on which to propose new initiatives. There's also a virtual assistant that incorporates IBM Watson technology to support the bank's online mortgage application.