Innovation Alphabet
Internet of Things
In a nutshell
Given the variety of possible applications, standards and specific infrastructures, it is complicated to identify a single definition of "Internet of Things." It could be defined as a network of objects equipped with identification technologies that interact with each other through an internet connection, with the purpose of transferring information in the form of data (huh?). In short, it is about devices evolving, becoming smarter to make our lives easier.
Application Fields
• Healthcare: Much attention is being paid to the monitoring of disease carriers. Increasing the connectivity of medical devices allows for direct communication with the doctor.
• Transportation: Smart cars represent the biggest challenge for automakers. Indeed, they combine the potential of automated driving and the potential of the connected car. They accumulate data and communicate real-time diagnoses, directly alerting the tire dealer if you get a flat tire or the repair shop if the engine is not working as it should. Smart cars also have insurance implications. They collect information about one's driving skills that, if optimal, could save him or her money on insurance.
• Domotics: Connecting appliances and everyday objects through home automation managers make our homes smart. Sensors connected through smartphones or other devices allow the home's temperature, lights and even windows to be controlled. They can alert the homeowner to events happening while he or she is anywhere else.
Do you have a Strategy & Innovation challenge to tackle? Let's face it. Together.
C-levels from these companies (AND MORE) relied on my expertise to overcome thEIR CHALLENGES IN THIS AREA. And you can, too.
Can I help you?
Industries
• Internet of Things in wine farms
Ericsson, together with Intel, Telenor Connexion and MyOmega, has designed a complete cloud-based service aimed at collecting data on air and soil moisture, temperature, and sunlight intensity. This is done through sensors and gateways for the Internet of Things, enabling winemakers to perform predictive analytics, improve resource management and enable real-time remote monitoring.
• Internet of Things in the pharmaceutical industry
Worldwide, 235 million people suffer from asthma. Since it is an incurable condition, regular medical checkups are necessary. The most common asthma treatment is an inhaler, the use of which is effective if done at the right time. But often this is not the case. MyAirCoach is an EU-supported initiative testing smart inhalers that can predict a potential asthma attack a week in advance by analyzing environmental conditions (pollution, temperature, and humidity) and the vital parameters of the patients themselves.
• Internet of Things in the power industry
China Mobile, China's largest mobile operator, has applied the Internet of Things to public lighting through LED technology in several cities in China, such as Longnan, Bahzou and Guizhou. This measure has resulted in several benefits. For example, through the use of special twilight and motion sensors, city streets are lit only when needed – the system is able to self-regulate when a vehicle or pedestrian passes by. It also allows monitoring of air quality and even traffic, thanks to the GPS linking the light poles together.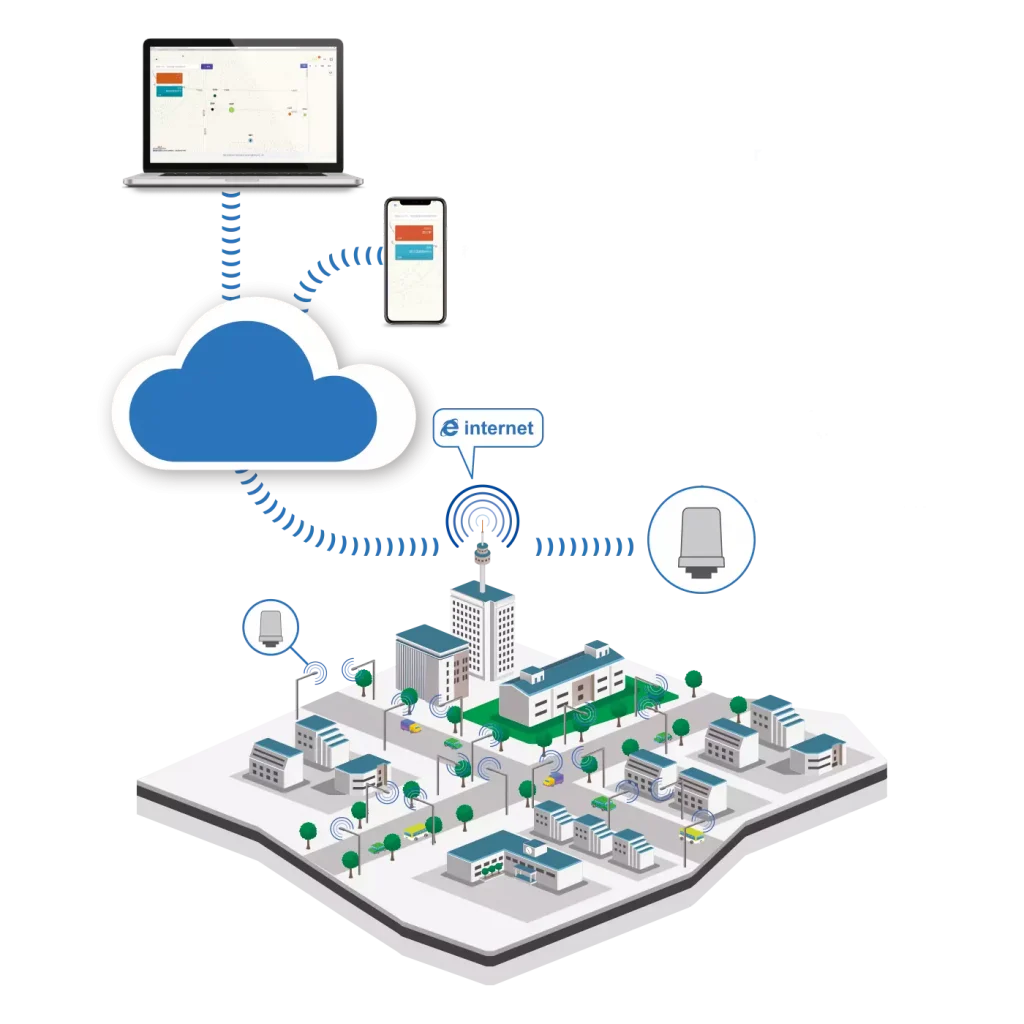 Business Functions
• Internet of Things in support of marketing
Heineken leveraged IoT technology to create a dynamic and participatory marketing experience. By placing a number of beer bottles connected to a GPS device on the streets of Amsterdam, the company created a sort of treasure hunt in order to increase the number of visitors to its museum. In fact, the competition was designed to have the tourists finish the competition at the Heineken Experience Museum.
• Internet of Things in support of HR
Servair, an international company specializing in airline catering, improved flow management by automating cargo receiving and vehicle movement. The Internet of Things has helped streamline operations and increase airport security. Once again, objects go from passive to active and, more importantly, intelligent. They participate in production processes by transferring data and maintaining an information link, so that they work alongside the workforce of operational processes.
• Internet of Things in support of management
Nestlé, a world leader in the food industry, has applied the Internet of Things in agriculture and, more specifically, in tomato growing. The goal? To regulate the degree of acidity inside the fruit. Basically, sensors on agricultural drones allow them to detect water stress and pest outbreaks. Later, the same drones can carry out treatments on the specific areas where the problem occurs. By applying this technology, it benefits the company's agribusiness management department. In fact, a control system that, manually-wise, would involve great effort and large margins for error, is here automated.