Innovation Alphabet
Industry 4.0
In a nutshell
Charlie Chaplin's "Modern Times" has never been far away. The real modernity is Industry 4.0: the result of the fourth industrial revolution, which has transformed supply chain automation, monitoring, and analysis processes through smart technology. Smart factories arise in response to a need for growth and innovation; they are networked, data-driven, and AI-based.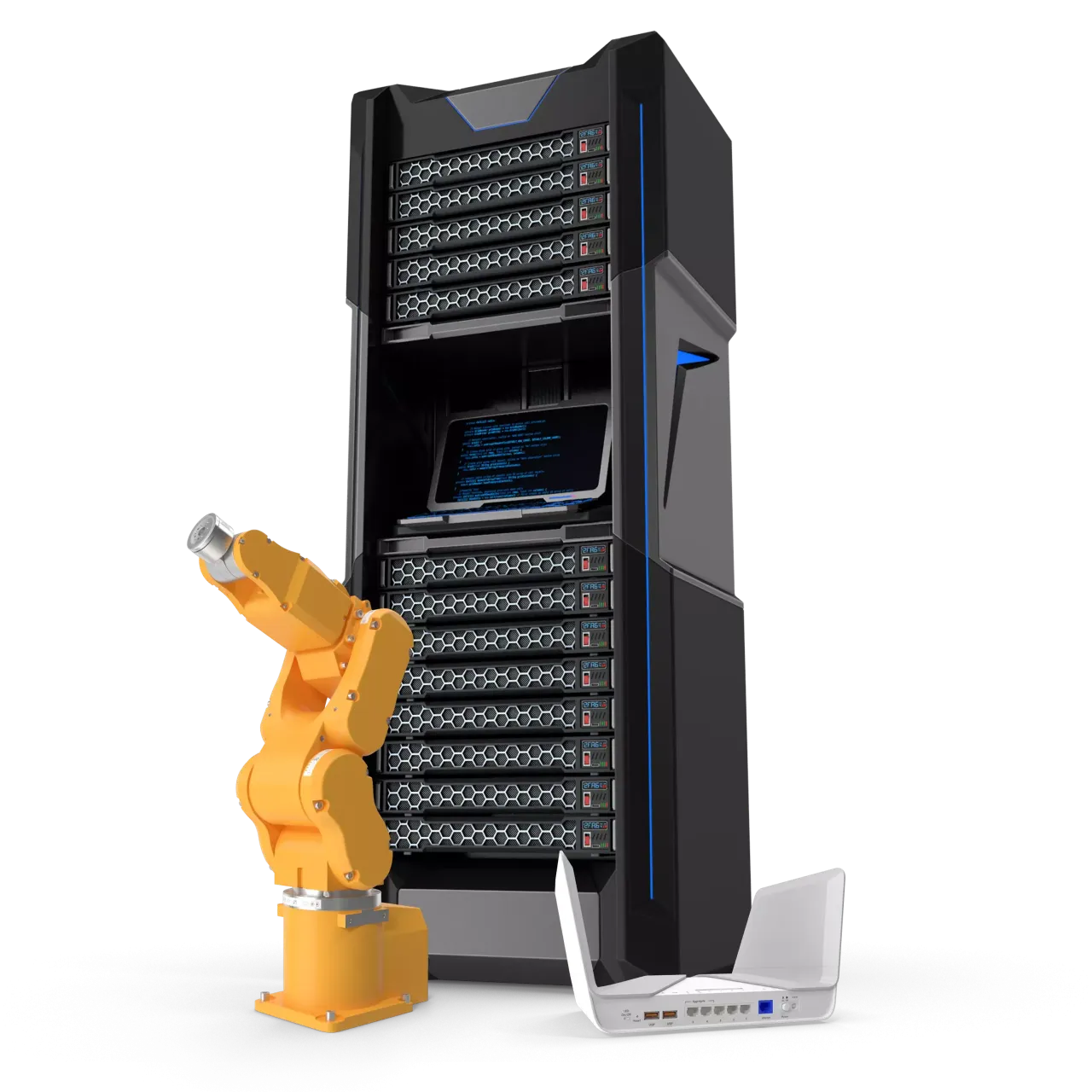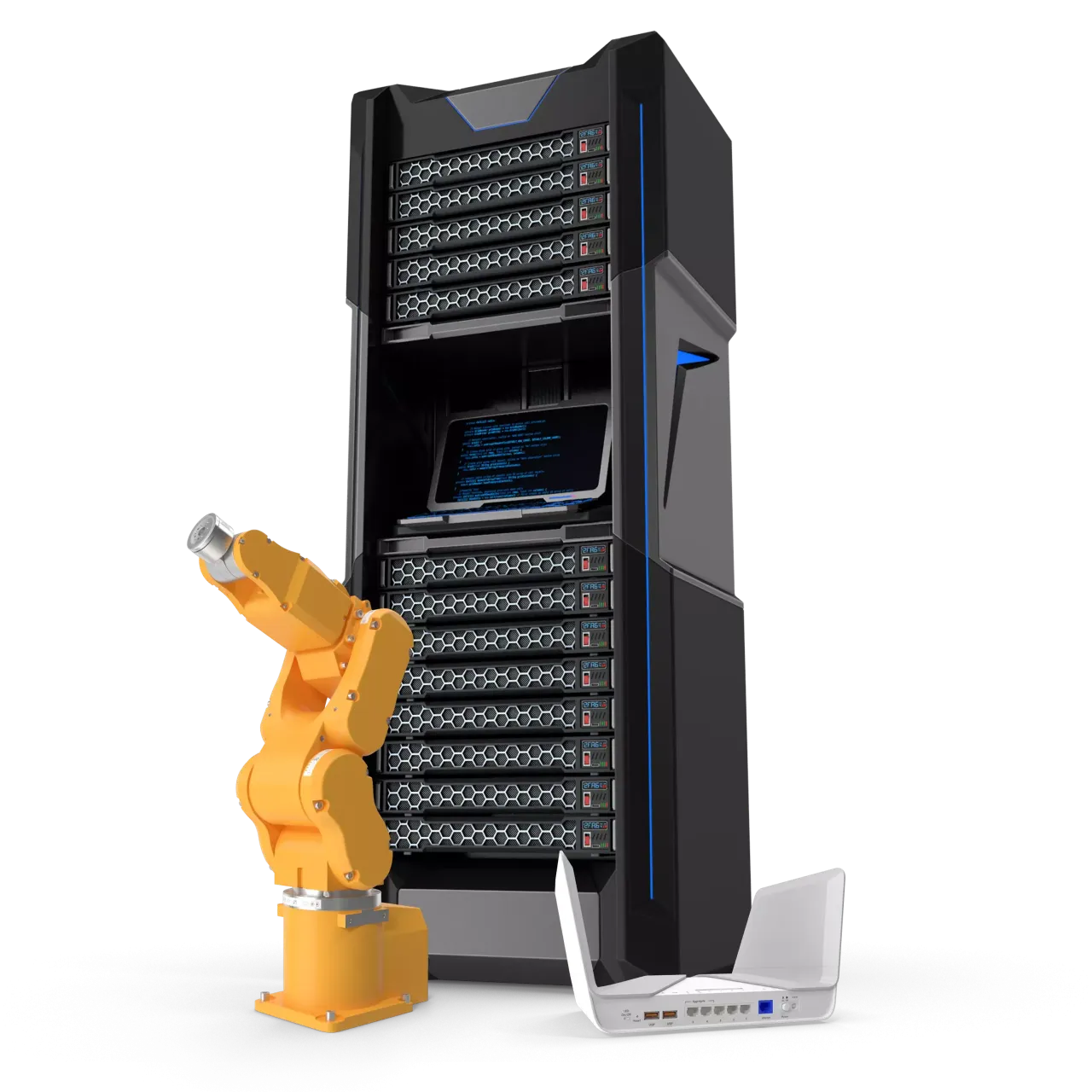 Application Fields
• Industry: Industry 4.0 surrounds itself with interconnected machines that talk to each other to perform self-diagnostics and predictive maintenance. Thanks to IIoT (Industrial Internet of Things), factories can autonomously predict the risk of production failure, take the best preventive measures and self-repair. The smart factory enables customization of production according to the customer, quickly designs and modifies products. And also avoids downtime. Robots work in contact with humans and learn from them. the workflow can be reproduced and analyzed virtually, so as to verify its operation and enhance its performance.
• Automotive Industry: The fourth industrial revolution has also landed in the world of automotive dealerships. And it is offering benefits such as excellence in data and information management, collaborative capability of the sales organization, and product lifecycle innovation with a view to the circular economy.
• Food Industry: One of the areas of the food sector particularly involved in the smart revolution concerns the recall of batches that are damaged or subject to consumer complaints. Industry 4.0 can support the food sector in the new habits of consumers. Nowadays, they are very concerned about product quality. In this regard, smart labeling – a combination of wireless technology, software applications and cloud platforms – enables consumers to verify the authenticity of the product by scanning its label and obtaining evaluations, reviews, videos and other loyalty opportunities.
Do you have a Strategy & Innovation challenge to tackle? Let's face it. Together.
C-levels from these companies (AND MORE) relied on my expertise to overcome thEIR CHALLENGES IN THIS AREA. And You can, too.
Can I help you?
Industries
• Industry 4.0 in the production industry
PMS 4.0 is an application that guides every routine operation by transferring all control and reaction activities into a shared digital environment. It is accessible by operators via tablets and smartphones located in production departments. PMS is designed to control and manage repetitive issues such as shift succession, observance of HSE safety standards, workstation compliance, time and mode, and man-machine alignment.
• Industry 4.0 in the automotive industry
World Class Manufacturing (WCM) is a structured and integrated production methodology adopted in FCA plants around the world. It involves the entire organization: safety, environment, maintenance, logistics and quality. The main objective of WCM is the continuous improvement in all areas of production in order to ensure the quality of the final product and meet customer expectations. Projects developed under the WCM method – based on a high level of employee engagement – aim to eliminate all forms of waste and loss until zero accidents, zero waste, zero breakdowns, and zero inventory are achieved.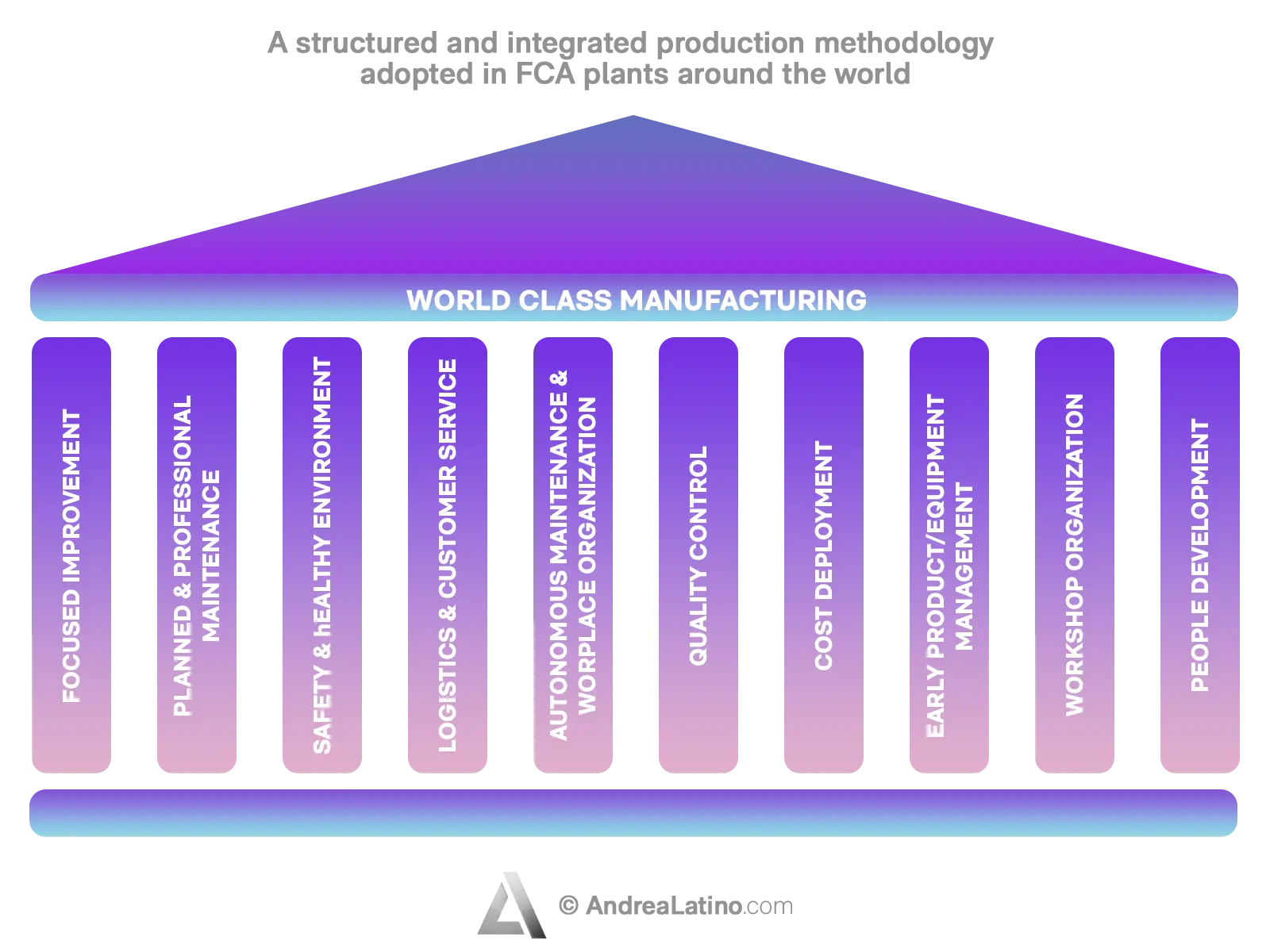 • Industry 4.0 in the mechanical industry
The F.lli Carminati mechanical workshop decided to become part of Industry 4.0 by trying to interconnect the broaching loading robot with the company's management system and MES (Manufacturing Execution System). The aim was to automate data collection, track downtime and know the cost related to each job order. To meet this need, the company relied on iDaq software (typical of smart factories), which is used to communicate directly with the robot and collect key production and process data, such as the status of the robot or the number of parts produced.
Business Functions
• Industry 4.0 in support of customer experience
The LVMH (Louis Vuitton Moët Hennessy) group has signed a partnership with Google Cloud. Why? To create a personalized customer experience by accelerating innovation and developing cloud-based Artificial Intelligence solutions. The new AI and machine learning technologies improve business operations because they contribute to demand forecasting and warehouse logistics. They also enrich the customer experience with personalized services tailored to the customer.
• Industry 4.0 in support of internal process transformation
The Solari company in Udine opted for a 360-degree IT conversion involving products and internal work processes. Those were made more efficient through the use of technology. Product Lifecycle Management (PLM), for example, is a software that fully manages the lifecycle of a product, from its creation to its disposal.