Innovation Alphabet
Quantified Self
In a nutshell
How well do you think you know yourself? Quantified Self is an approach adopted by a movement of individuals who aspire to use technology to acquire data that will produce a detailed picture of a person's daily life. Heart rate, hours of sleep, number of sneezes – anything that can be measured becomes important when used to improve one's physical and mental performance.
Application Fields
• Medicine: This area includes self-tracking devices that monitor patient health parameters. They collect a variety of basic data such as heart rate, blood pressure, ECG, temperature, and respiratory rate. It is the path to Predictive Health. Instead of waiting for a disease to manifest, each parameter is monitored in real time. This way, doctors are notified of the collected data and can eventually contact the patient to suggest a follow-up examination.
• Physical exercise: In the fitness field, wearable devices collect information about the physical and cardiac activity of the user, even during sleep. They provide data on calories burned, miles traveled and the person's overall health status, detecting any abnormal parameters.
• Digital assistants: Predictive chatbots might be able to gather, analyze and process all the data collected from different apps, intervening with advice on health, fitness and education. Preferably, while respecting the privacy of user data. Integrating an all-around screening system with a trusted framework such as blockchain could strengthen data security.
Do you have a Operations & Human Resources challenge to tackle? Let's face it. Together.
C-levels from these companies (AND MORE) relied on my expertise to overcome thEIR CHALLENGES IN THIS AREA. And you can, too.
Can I help you?
Industries
• Quantified Self in the fitness industry
Fitbit is a company that developed the wearable devices of the same name, employed to monitor physical activity via wireless technology pulses. The cyber bracelets, when connected through their respective app to smartphones or tablets, communicate in-depth analysis from data such as number of steps, calories burned, quality of sleep, steps climbed and other personal metrics.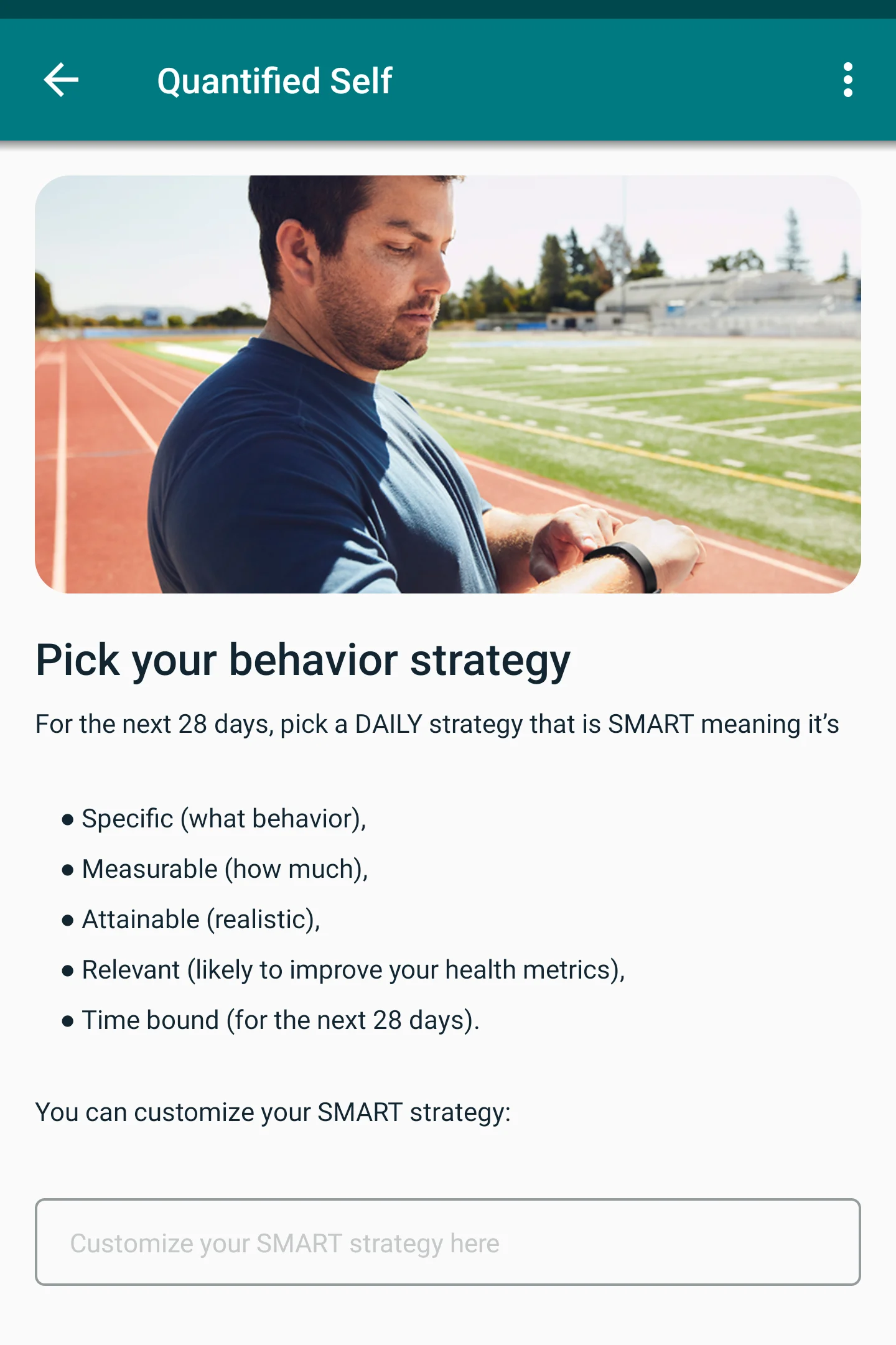 • Quantified Self in the sport industry
Nike+ Fuel Lab is a partnership forged to connect Nike with leading technology companies in order to merge digital with real life. Since 2012, Nike has been trying to create solutions that enable athletes to track activity levels and reach their potential. The Fuel Lab grew out of the Nike+ Accelerator program to capitalize on the lifelogging ("life recording") trend and credit an increasingly mechanical approach to the study of the human body.
• Quantified Self in the biotechnology industry
23andMe is a company founded by Linda Avey and Anne Wojcicki that has become synonymous with a new business model: personal genetics. Together with Google, it offers reduced genetic testing so that people can learn more about ancestry, genealogy, hereditary traits and many other information extracted from the study of DNA.