Innovation Alphabet
Sales Funnel
In a nutshell
Every customer slips through the different stages of a process before finalizing a purchase. But not everyone makes it all the way through: some get lost in the layers of the sales funnel. This is not a Takeshi's Castle challenge, but a model used by companies to set up the sales process and analyze its condition.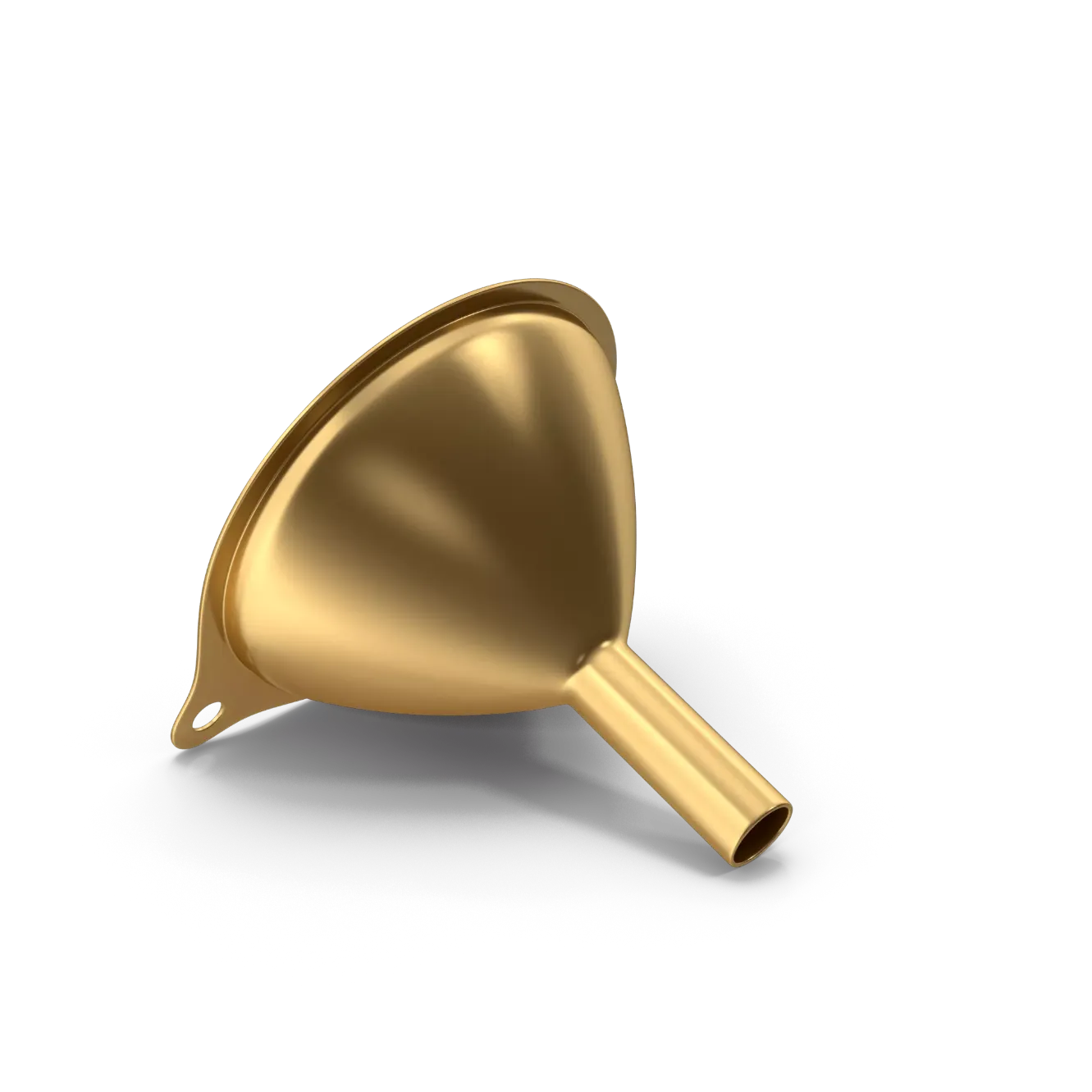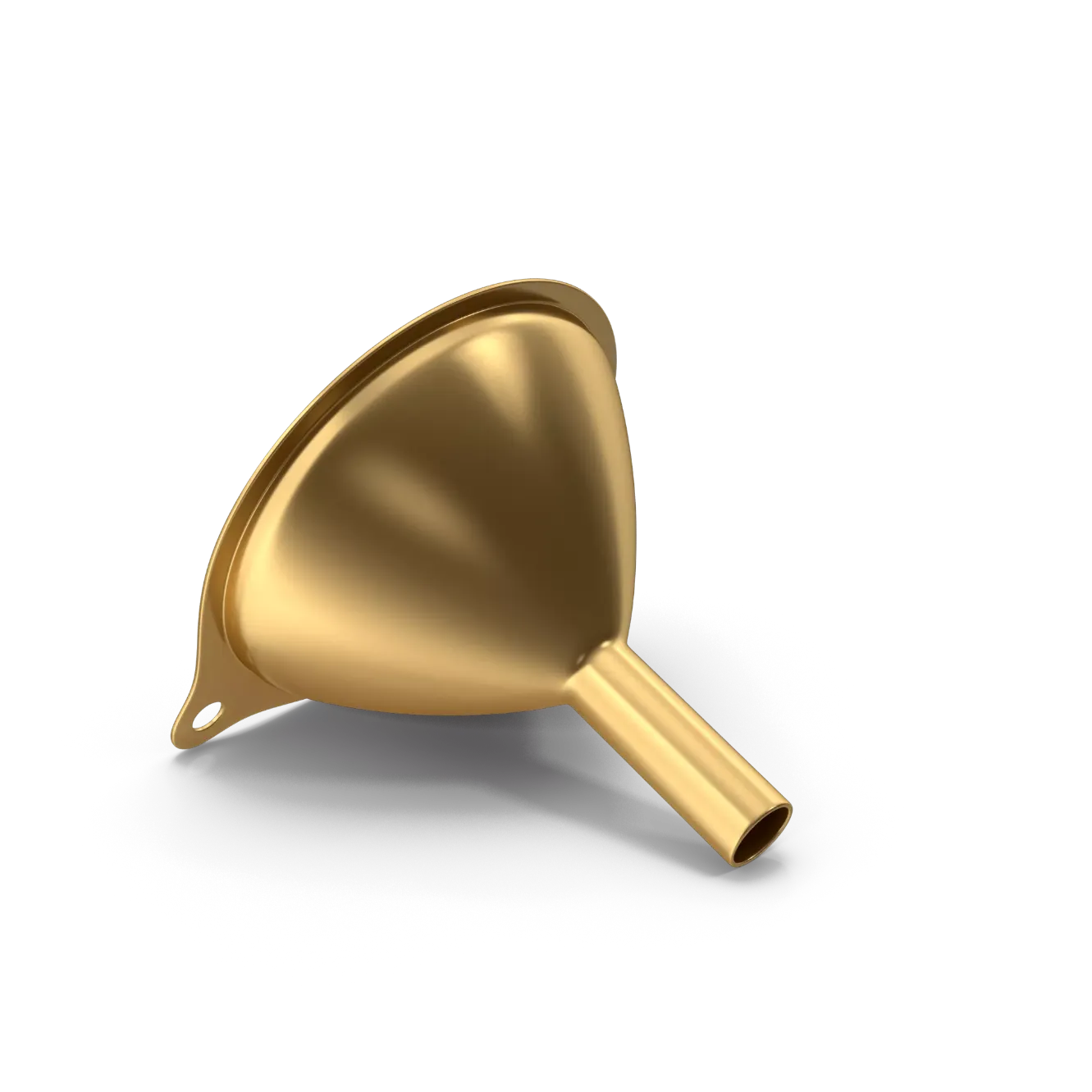 Steps
Companies use the sales funnel to sift through contacts until they identify and retain those that could become new customers. The greater the attractiveness, the greater the number of sales. But a deep understanding of the funnel can help improve estimates of buyer acquisition costs and understand which method is most profitable. Or it can increase the accuracy of predictions about future purchases.
As previously mentioned, the sales funnel is divided into a series of consecutive layers, which could be summarized as follows:
• Awareness and Discovery: Potential buyers become aware of a problem and begin to inquire about how to solve it. Companies must, therefore, create content that can attract leads so that customers are aware that a solution exists.
• Interest: Prospects show some interest in the product or service offered by the company and try to learn more about it.
• Decision: Customers make a decision and, if positive, negotiations can begin. Sales teams, of course, must be skilled in influencing the target choice.
• Purchase: The ultimate goal is achieved: the potential customer has become a buyer. The sales team will make sure to reach a deal that can satisfy both parties.
Application Fields
• Marketing: This is the first sector to benefit from the help of the sales funnel because it enables companies to attract new stakeholders and customers with the goal of increasing and optimizing sales. As a result, marketing teams will also need to adopt strategies, tools, and tactics to get through each step of the sales process.
• Communication: The sales funnel can act as a framework to help build an appropriate communication structure to guide the new customer all the way through the funnel. A funnel allows communication to be managed in a simpler and more organized way, as it traces a predetermined path to identify potential customers.
Do you have a Marketing & Sales challenge to tackle? Let's face it. Together.
C-levels from these companies (AND MORE) relied on my expertise to overcome thEIR CHALLENGES IN THIS AREA. And You can, too.
Can I help you?
Industries
• Sales Funnel in the audiovisual industry
The most successful streaming platform, Netflix, has a simple and intuitive style. The potential new customer is welcomed to the homepage of the site with a reduced text section that nevertheless provides all the necessary information, such as pricing and services. To further support the undecided, by scrolling down it makes immediately available a section containing the main FAQs. Not enough? Then here's a thirty-day free trial so that interested people can actually test the service. Ninety-three percent of users who binge-watch for a month confirm their subscription.
• Sales Funnel in the marketing industry
The French company Sendinblue is doing particularly well in the marketing field. The site that welcomes new customers perfectly follows the multi-step sales funnel model, as is divided into different areas according to the degree of user interest: general information, technical features of the service offered, and finally the call-to-action, which can lead to purchase or free trial.
• Sales Funnel in the E-commerce industry
Groupon, a site on which you can get advantageous discounts in many types of businesses, has set up an explosive sales funnel by welcoming new customers with a discount pop-up on their first purchase. A strategy that not only tempts visitors to immediately take advantage of the coupon, but also aims for quick retention.
Business Functions
• Sales Funnel and customer service
HelpScout provides an all-in-one customer service platform which offers the user to start a free 15-day trial or get a demo to see the platform in action. If a prospect signs up for a demo, they find themselves in HelpScout's sales funnel. Additionally, HelpScout utilizes an email marketing service to send the prospect information prior to their scheduled demo.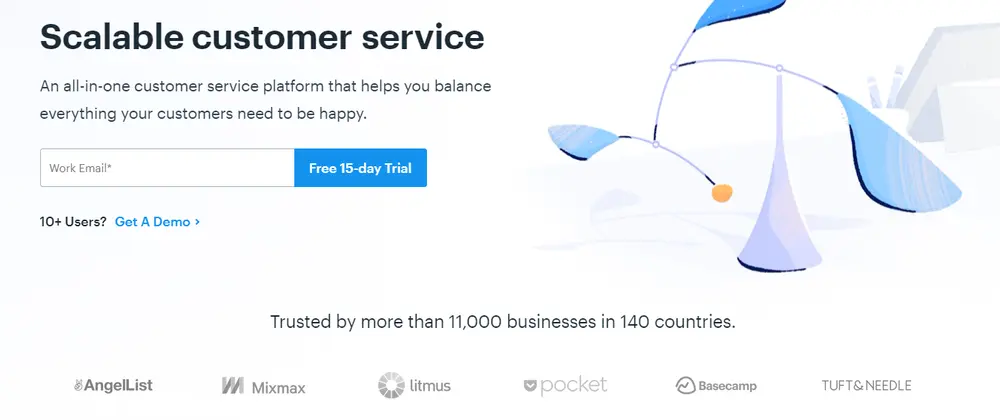 • Sales Funnel and webinars
SmartPassive Income's free webinar sales funnel gives them the chance to build a personal connection with their leads. Webinars can make prospects feel closer to the company, especially if they're trying to know more about the solution being offered, the pain points potentially solved, and FAQs. This is a pretty smart solution, because 72% of consumers prefer to watch a video over reading an article.