ATOMs & BITs: Andrea latino's podcast
How to bring businesses closer to basic research
S03E02 – 49 min
In the 24th episode of Atoms & Bits, Andrea Latino hosts Alessandro Coppola, Head of the Innovation and Development Department of ENEA (National Agency for New Technologies, Energy and Sustainable Economic Development).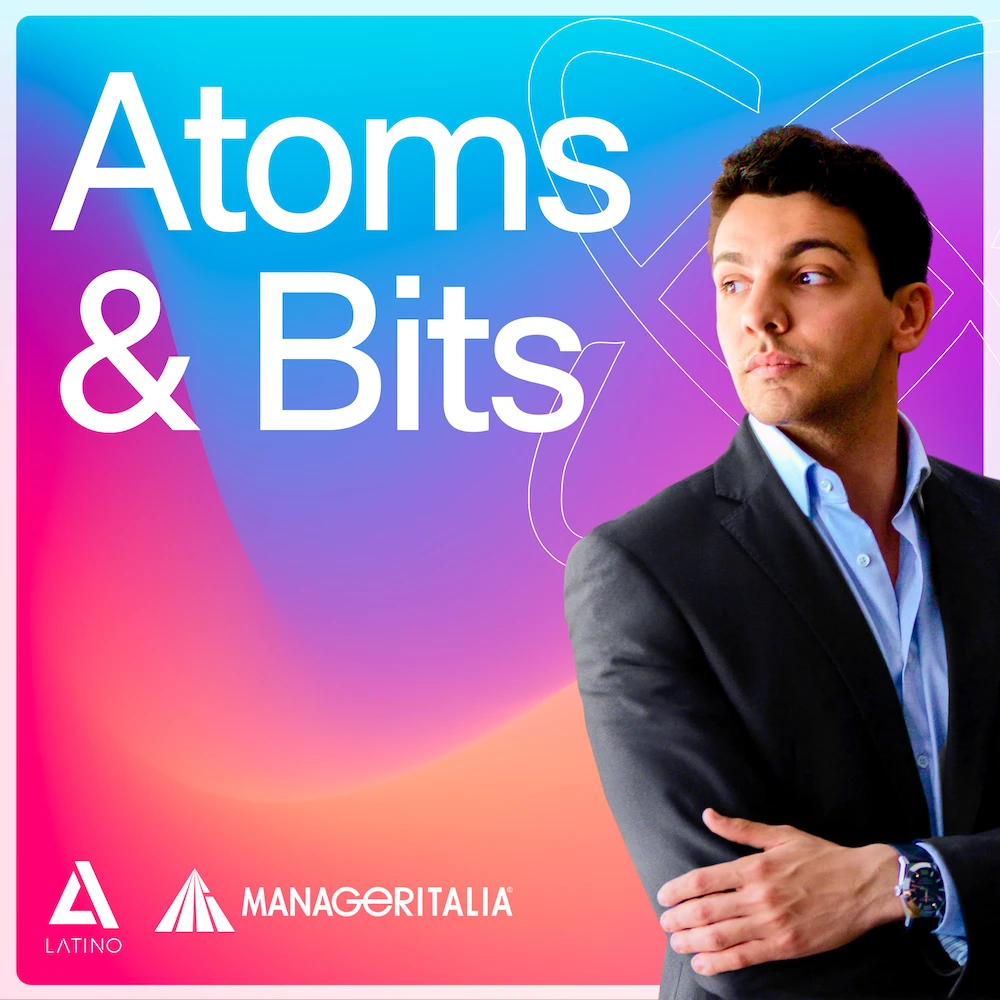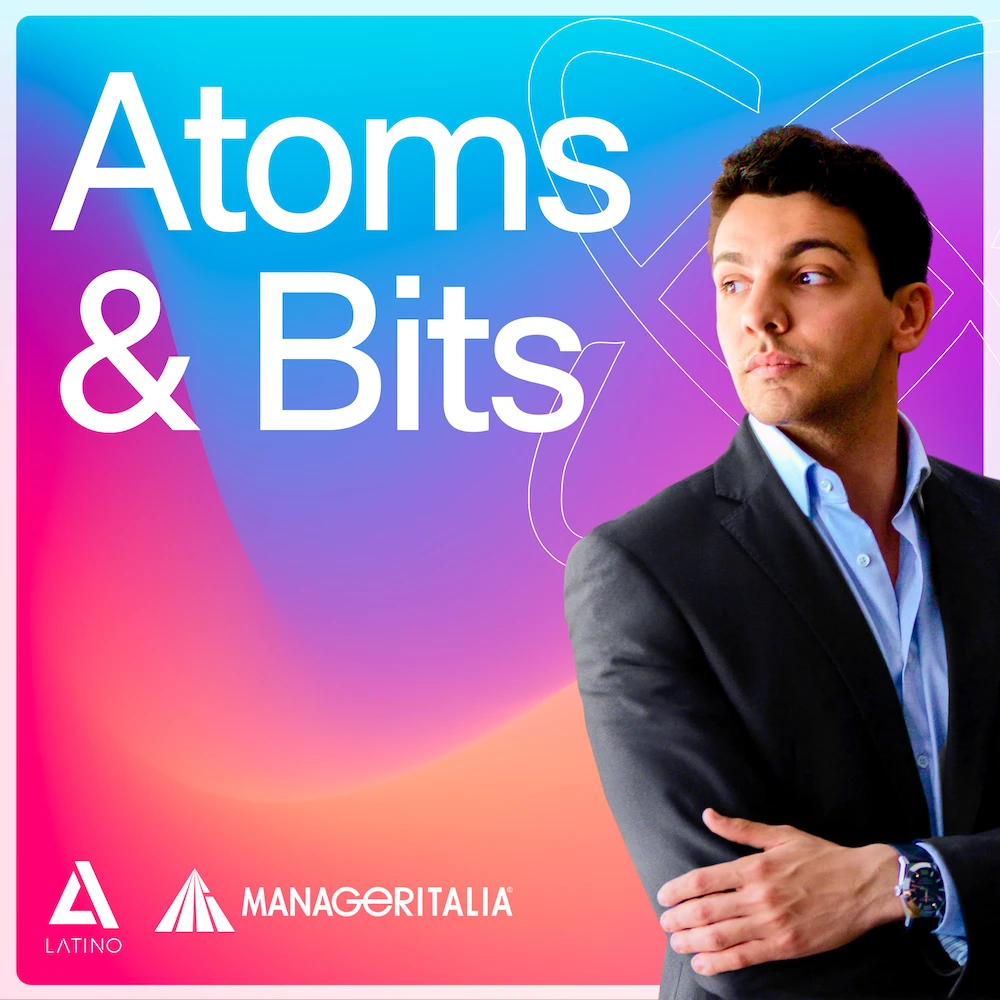 Listen Now
"When you innovate, you must always have a three-dimensional approach: technology, market and finance. Always keep these three aspects, which are not independent of each other, in mind."
What we discuss with Alessandro Coppola
Since the 1990s, digital has played a pivotal role in institutions. Adopting digital tools can increase the public system's productivity and efficiency. So, talking about it today is crucial. And that is not only due to its application in the sustainable energy industry.
Together with Alessandro Coppola, in this episode, we discuss the importance of a more holistic view of the industry based on the synergy between and within supply chains. Alessandro explains the positive dynamics triggered by reducing the distance between research and industrial manufacturing.
As always, our guest gives three actionable insights to our listeners on preparing for future technological opportunities.
Learn to ride
Ready to surf the digital wave and become a leader in your industry? Join Execute.club, where executives and managers like you can access resources, connect with peers, and get the no-nonsense help you need to succeed in the digital era.