Innovation Alphabet
Maslow Pyramid of Needs
in a nutshell
In 1954, psychologist Abraham Maslow proposed a motivational theory that arranged human needs in a hierarchical order. This is the Maslow Pyramid of Needs, built on five levels narrowing as they rise toward the tip. The base is composed of essential physiological needs, the apex by the desire for self-actualization. In the middle are the needs for security, belonging and esteem.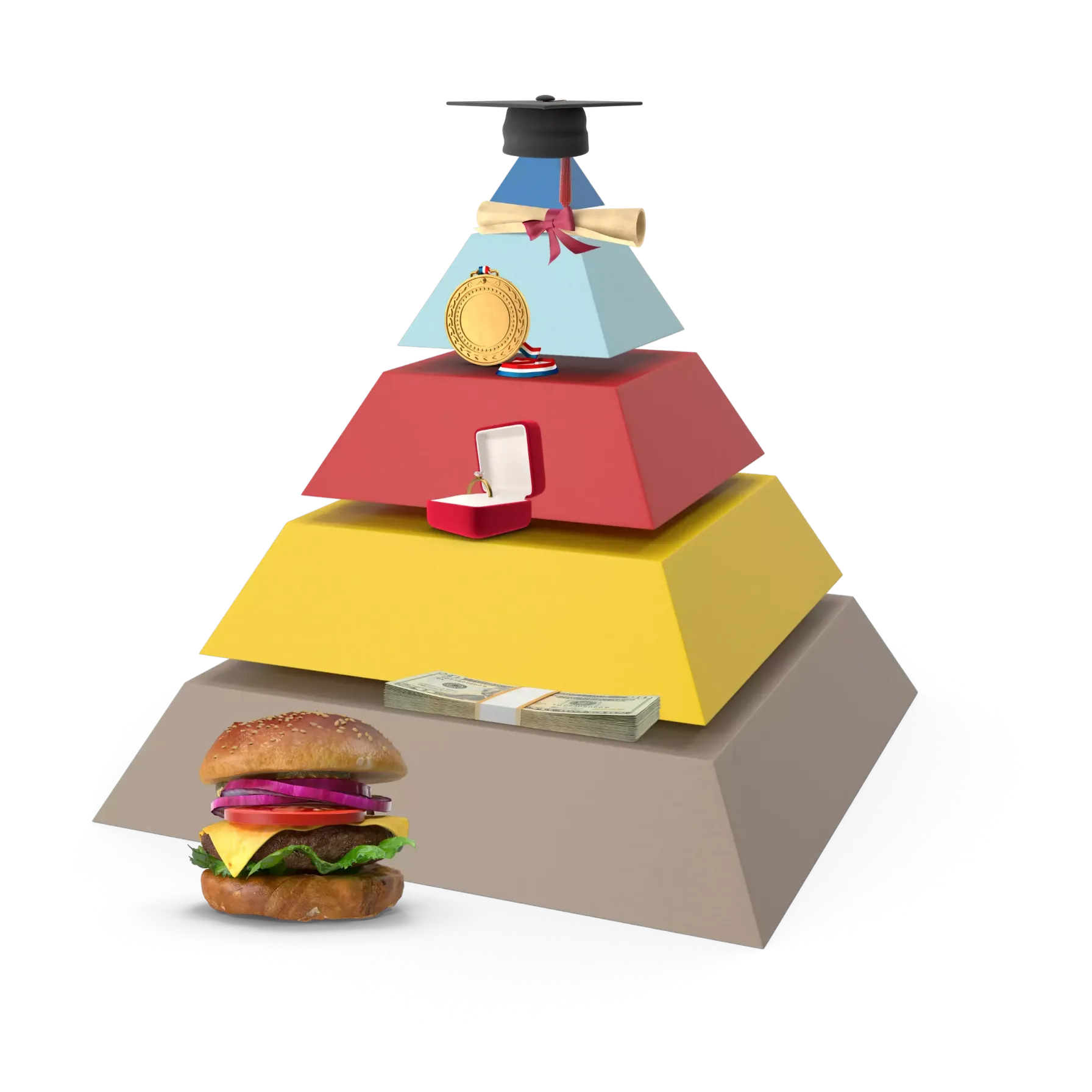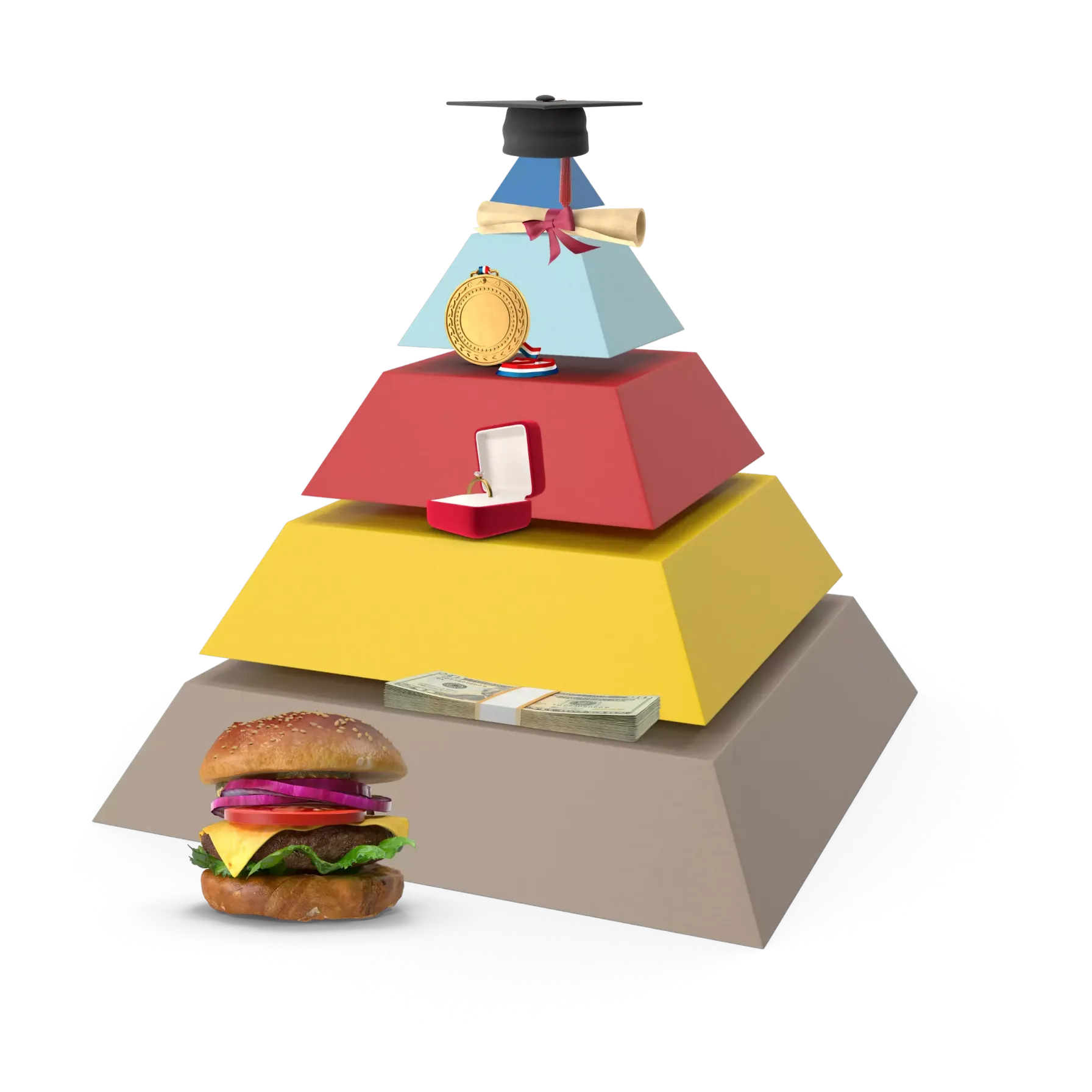 Application Fields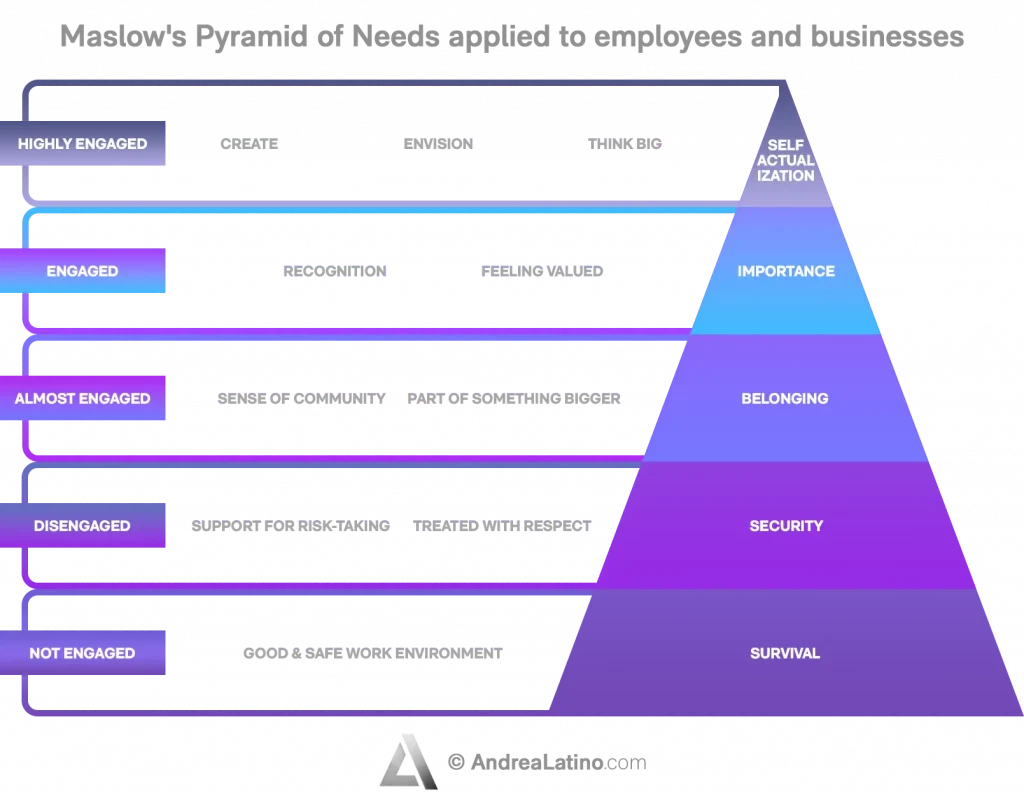 • Transversality: The comprehensibility and simplicity of the model make it adaptable to a wide variety of fields of study and research, but it is also implementable in every person's daily life. Just think, for example, of the hierarchical order with which we draw up the shopping list: first we will try to buy those products that satisfy basic needs, then we may turn to more futile goods aimed at satisfying desires and cravings. But beware: the pyramid is not an "all or nothing" phenomenon: the levels are not fixed, and it is not necessary to go through them one by one.
• Employee Experience: Understanding the needs of employees is a goal that every manager should strongly consider. It determines, in fact, the creation of a satisfying and stimulating environment in which the achievement of work goals is recognized both from the human point of view and from the point of view of material benefits. This is a small measure to encourage the formation of teams that put their potential into practice without sparing themselves.
• Holistic approach to motivation: The pyramid helps managers understand that an employee will not be motivated to perform his or her job if one or more basic needs, such as physiological or safety-related needs, are not met. Maslow thus provides a holistic approach that goes to consider the totality of factors that allow for the evaluation of a person's, and an employee's, motivation.
Do you have a Public Affairs & Comms challenge to tackle? Let's face it. Together.
C-levels from these companies (AND MORE) relied on my expertise to overcome thEIR CHALLENGES IN THIS AREA. And You can, too.
Can I help you?
Industries
• Maslow Pyramid of Needs in business management
Google offers countless services designed to make the lives of its employees more comfortable, without placing the improvement of health and wellbeing conditions on the back burner. In addition, to help develop a distant sense of self-actualization, the company encourages workers to devote a percentage of their time to the active development of innovative projects and ideas concerning the issues they are passionate about.
• Maslow Pyramid of Needs in the entertainment industry
HBO's Corporate Social Responsibility team incentivizes its employees to be willing to make a difference on the social issues they care about. It is leadership itself, then, that provides the inspiration and motivation to act and try to make the world a better place. A strategy that can increase self-esteem and a sense of belonging with the company.
• Maslow Pyramid of Needs applied to marketing
UberEats is a delivery platform that delivers food to homes around the world. Through targeted marketing campaigns that make use of, among other things, eye-catching and appetizing photos, they urge customers to satisfy the need – the primary need – to feed themselves as quickly as possible.
Business Functions
• Maslow Pyramid of Needs in support of safety
Among the priorities of every automaker has to be ensuring a safe means of transportation for driver and passengers. For this reason, numerous safety tests are conducted before vehicles are put on the market. Volvo, an industry-leading Swedish company that first introduced today's seat belt, resorts to a crash test that simulates very high-speed accidents by dropping cars from a height of 30 meters. The aim is to assure its buyers of high safety standards that meet the second level of the pyramid.
• Maslow Pyramid of Needs in support of marketing
Coca-Cola advertisements are famous for portraying scenes of everyday life, or immortalizing holidays such as Christmas. A tactic aimed at reviving in consumers a sense of family and community, accessing the plane of interpersonal bonds that chase away depression and loneliness.
• Maslow Pyramid of Needs in support of customer experience
The top of Maslow's pyramid is occupied by self-actualization. And how would it be possible not to feel fulfilled driving a Tesla? Now a status symbol of excellence in the automotive industry, Elon Musk's smart car conveys the knowledge that you have in your hands the steering wheel of the transportation vehicle of a green and sustainable future. But it also means having a remarkable wallet, and a clearly enviable appeal.